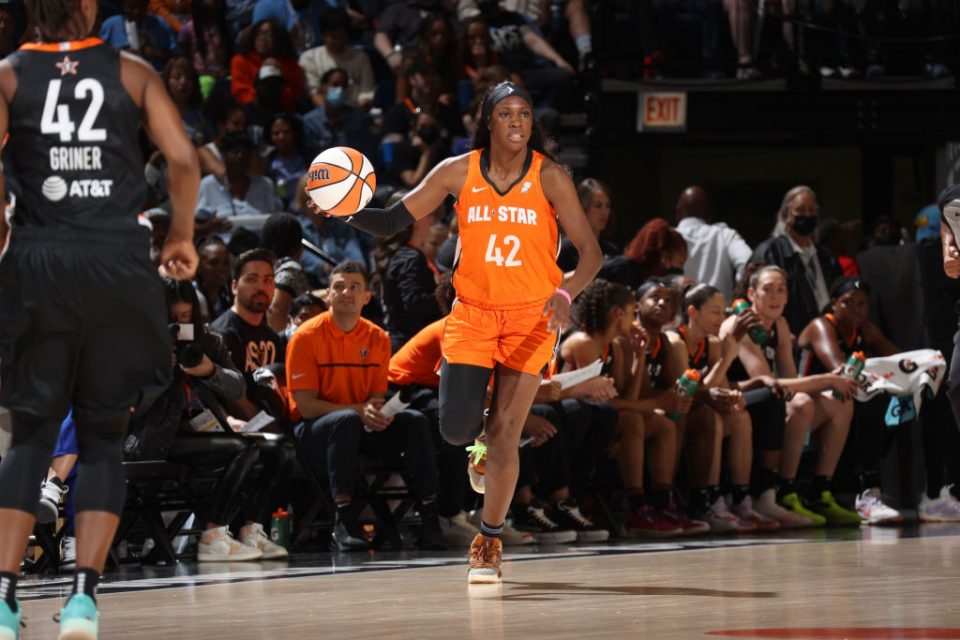 As the never-ending schedule of sports continue, female athletes have made sure of one thing: Bring light to Brittney Griner.
Griner, the legendary center for the Phoenix Mercury, has been in a Russian prison since February after officers found vape cartages and marijuana residue upon her landing in Russia. Griner plays in Russia during WNBA offseasons for a $1 million salary. Her arrest came nearly a month after the United States advised its citizens not to travel to Russia on Jan. 23, and a week before Russia invaded American-allied Ukraine in February. The U.S. government classified Griner as "wrongfully detained" in May.
During the July 10, 2022, WNBA All-Star Game, the halftime coverage was heavily dedicated to Griner. When players returned to the court for the second half, all of their jerseys had No. 42 with the name "Griner" on the back.
"We're the most unified league in the world, honestly," Las Vegas Aces forward A'ja Wilson said after the game. "I think wearing the jerseys was a statement to show We Are BG. Yes, we have the shirts and the pins, BG's one of us. She's our sister and at the end of the day, we're going to do whatever we can amplify the platform that we have to make sure everyone is doing what they need to do to make sure she gets home safely. It's hard for all of us. Not a day goes by where I'm not thinking about Brittney Griner. So, wearing her jersey, and letting the world know we're not whole without her I think is a statement within itself."
After Las Vegas Aces guard Kelsey Plum won the MVP scoring 30 points, she said the performance was for Griner.