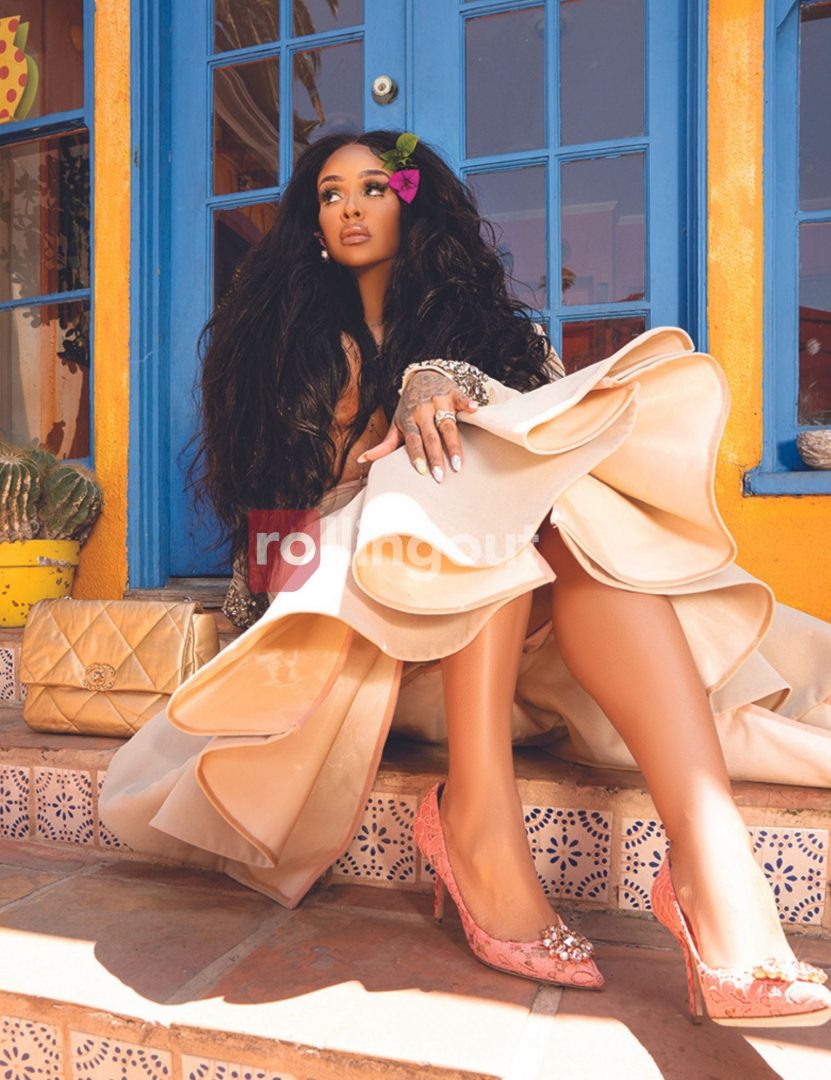 Even in Hollywood, where beauty is almost a prerequisite to take up residency, Masika Kalysha cuts an arresting image as her caramel-coated skin sparkles in the Southern California sunlight.
When the multifaceted maven is stunting in one of her glamorous gowns, Kalysha often gives off goddess seductress vibes that alters the environment of whatever room she enters. 
However, she is also a savvy and charismatic businesswoman — not to mention a bodacious bombshell as fans of "Love & Hip Hop Hollywood" have come to learn. She is indisputable proof that beauty and brains are not diametrically opposed attributes.
The singer, model, actress, author, businesswoman and TV show producer aims to alter and uplift the mindsets of African Americans as it pertains to their relationship with money.  Kalysha is showing Black folks how to secure wealth with the release of her new book, Stock Market Tips From a Bad B—-.
First of all, the Chicago-born, Atlanta-bred, current Los Angeles resident is the living embodiment of what she preaches in her book. She is expanding and diversifying her portfolio in order to create multiple streams of income inside and outside of the Hollywood and modeling sectors. Kalysha is accomplishing this by getting into TV production as she has written and produced a couple of shows that are coming to the screen in the near future. She is also expanding her Khari Barbie Beauty cosmetic line, an all vegan cruelty-free, gluten-free, and paraben-free cosmetics line that first launched in December 2016. The name of her cosmetics line was inspired by her daughter, Khari Barbie Maxwell, whom she co-parents with rapper Fetty Wap. The line includes lip scrub, lip pencils, lipstick tubes and hair growth supplements.
"I'm super excited. Our Khari beauty line is headed to Target and some other stores pretty soon," Kalysha tells rolling out in her signature rapid cadence. "Y'all, this has been my baby for the past six years. And everything's just coming full circle. I've invested a lot of time, energy and money into this brand. So I'm super excited for it to be readily available for everybody."
Masika Kalysha Tucker said that it is past time for urbanites to crowbar our way into the world of stocks and bonds where folks have the potential to expand their wealth exponentially. Stock Market Tips from a Bad B—- is designed to be a step-by-step guide. 
"It teaches bad b—-es, and men, [about] how to get money from the stock market," she says. "… And it's time for us to tap into that market."
Kalysha's amiable personality provides a stark contrast to the no-nonsense, snap-crackle-and-pop persona that rocketed her to national fame during her tenure on "LHHH." 
"So, you know, I meet a lot of people out and they might want to take a picture or something and 9 times out of 10 they always say, " 'Oh my God! You're so much nicer in person,' " she laughs. "You know, a lot of people think that … I am the clap back queen. They see the little funny sarcasm on Instagram, and then they automatically think that that's what they're gonna get. But you know, I'm a real down-to-earth person. I just enjoy my life. I love to have a good time."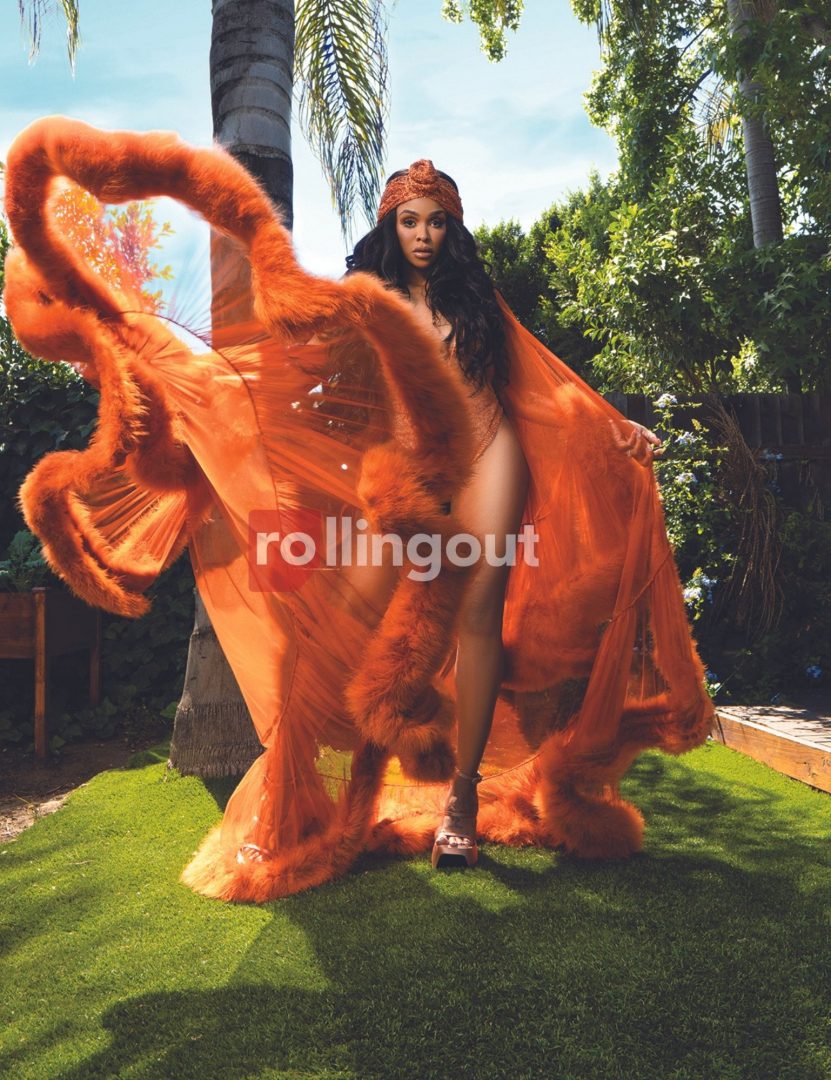 She may be enjoying herself, but please believe she is all about business and she wants her fans to join her in the financial feast that can be had. Kalysha was kind enough to extract a few tips from her book in order to entice readers to enter the market.
"OK, guys, it's a down market right now and people are panicking. Let me tell you the number one thing is do not sell in the red, guys. When you go into a store, you see something on sale, you get excited. … Now is the best time to buy stocks like Nvidia, Shopify, Amazon," she says. 
"My number two stock tip is similar to a relationship tip. Well, I'm not gonna say relationship because we [women] don't cheat," she chuckles. "Diversify your portfolio just like when you date," she said, advising folks to have investments in electric cars, tech and medical industries. 
A woman who is always on the move, Kalysha has created a larger-than-life personality, but that's not how she sees herself.
"I think I've created an image in real life of myself as this just gargantuan boss b—-, like I see myself as 10 feet tall," she says. "You know, I'm just like just a massive entrepreneur, mom, superhero, as if I had a cape on. And I think one thing that a lot of people don't know about me is that I'm smart. So I think I have the persona that maybe I'm not the brightest, but I'm the bright bulb of the pack."
Images by Michael Ricardo
Creative director: Von Thee Don
Hair: Damien Salter
Makeup: Darri Felder
Styling team: Gea Koren, Von Thee Don, Marchinee