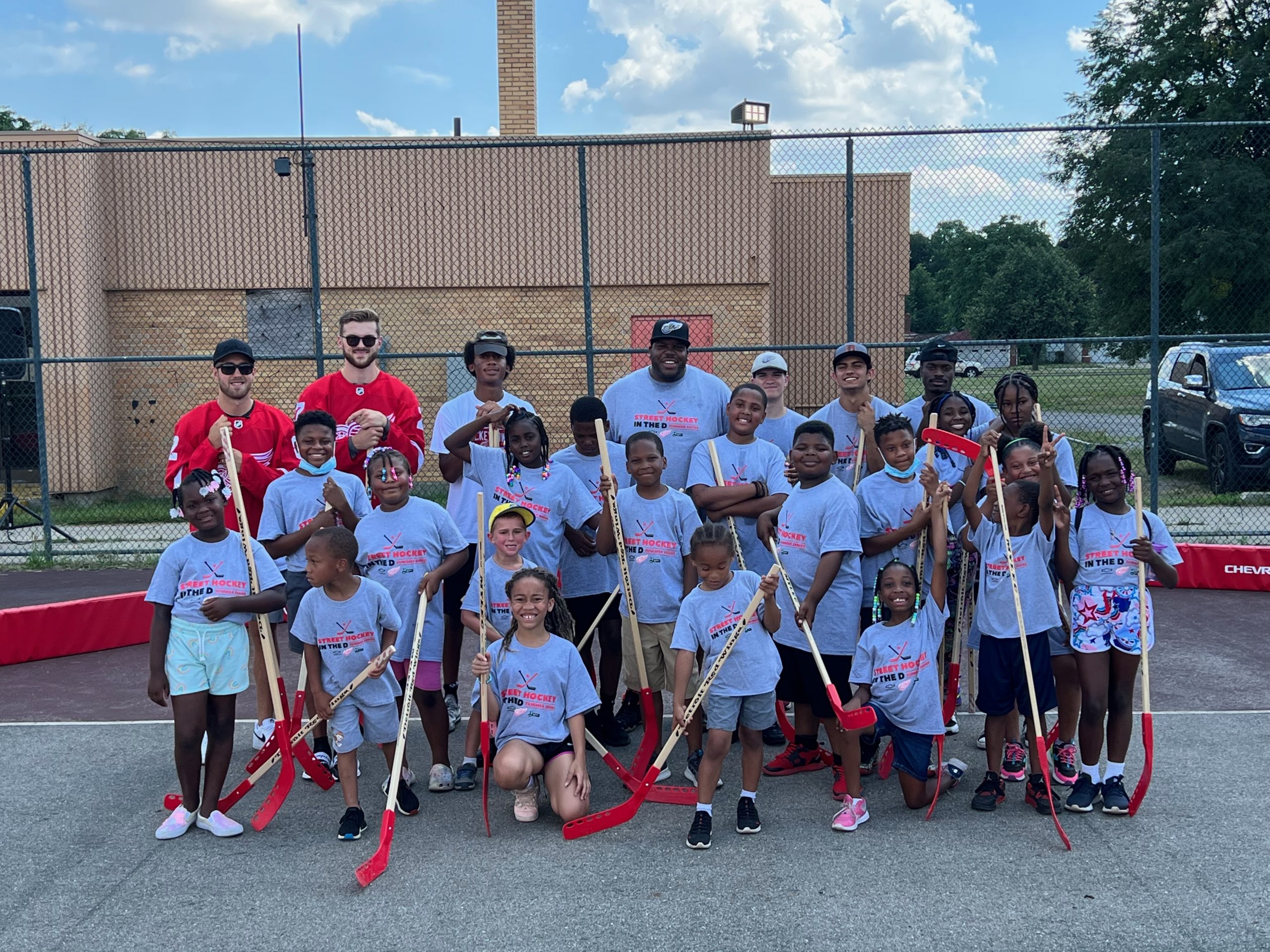 Red Wings players Michael Rasmussen and Jordan Oesterle showed the kids a few tricks of the trade and offered support on behalf of the organization. 
The free seven-week program exposes kids to hockey in neighborhoods that aren't typically aware of the sport. There are 10 different pop-up locations scheduled during the course of the series.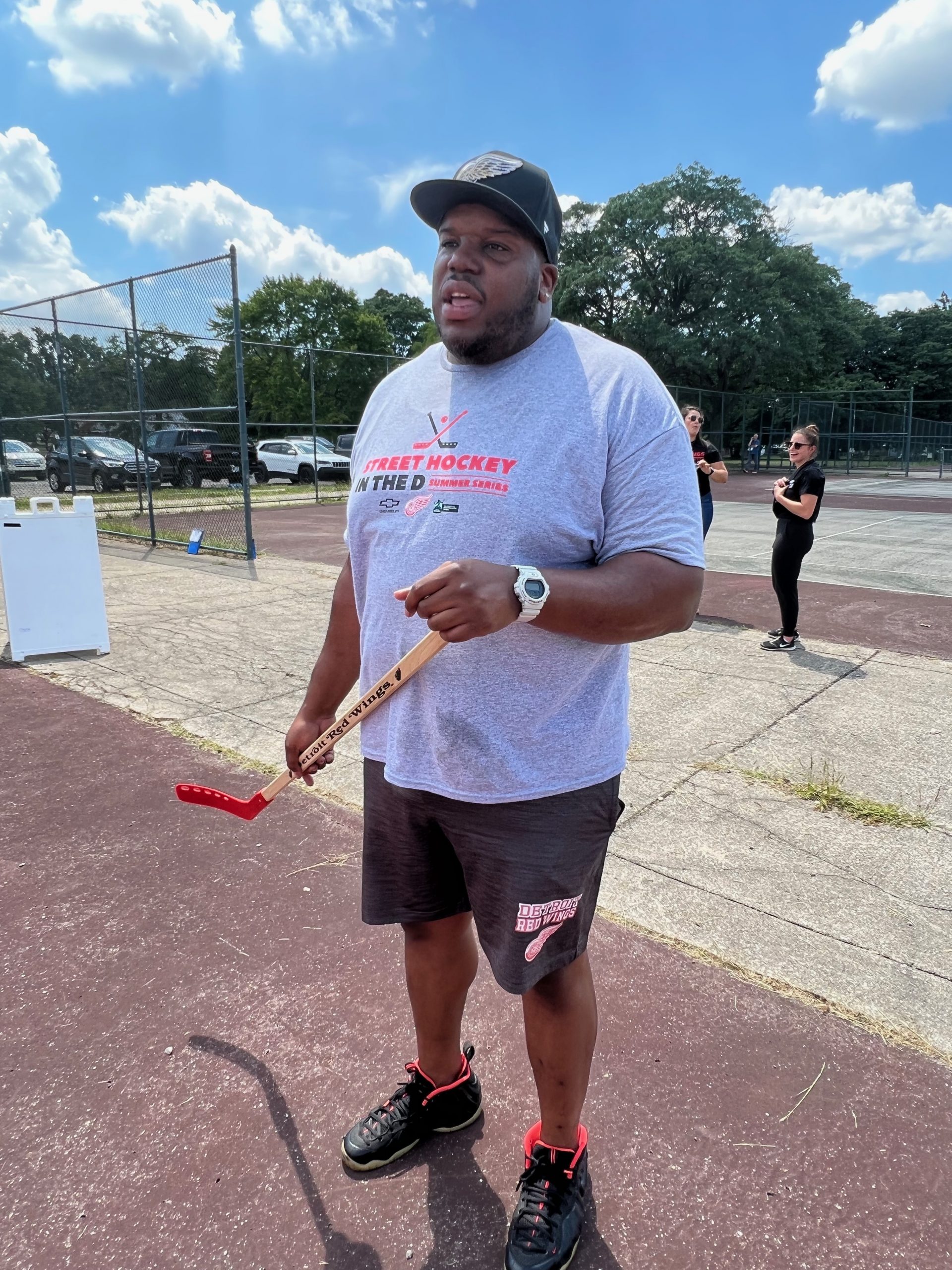 "Our motive is to bring street hockey to kids in the inner city, and hopefully get them involved in ice hockey," said Jason McCrimmon, Detroit Red Wings Youth Ambassador. "We want to create new fans for hockey and new fans for the Detroit Red Wings."
Equipment costs, lack of access to ice rinks, travel costs, and other factors have traditionally been barriers to kids in the inner city of Detroit getting into hockey. The Red Wings want to show kids that they can learn and play hockey anywhere and everywhere.
"Growing the game is at the heart of what we do every day at the Detroit Red Wings. And so programs like 'Street Hockey in The D: Summer Series,' strike at the core of that," said Kevin Brown, director of community impact at Illitch Sports. "Hockey is sometimes thought of as just on the ice, but we're here to tell kids you can play hockey in the street, on the sidewalk, on the tennis court. It doesn't matter, as long as you're having a good time."
Visit DetroitRedWings.com for registration and for information on locations.