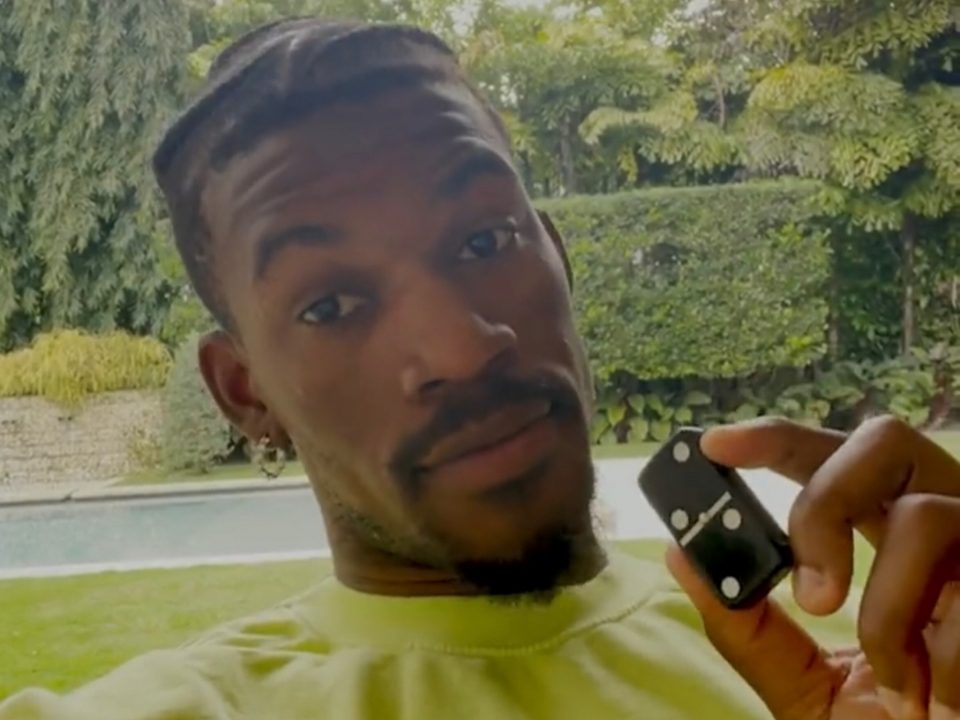 Miami Heat star player Jimmy Butler has been in the gym a lot this off-season, but he recently decided to visit the barbershop and switch some things up.
Butler posted a video transformation of his hairstyle, as he went from twists to long dreadlocks with color on the ends. It's obvious extensions were used in his hair, because his hair was never that long to begin with.
Social media instantly started joking about the new style, and didn't hold back.
Jimmy Butler said pic.twitter.com/tPFqvW3noS

— Jasmine (@JasmineLWatkins) July 27, 2022
Jimmy Butler in the gym like pic.twitter.com/TppQRcm7qS

— Josiah Johnson (@KingJosiah54) July 27, 2022
Jimmy Butler next season pic.twitter.com/GFbeVfaWHr

— 👺 (@mo_the_african) July 27, 2022
Jimmy Butler went and got some premium bundles. pic.twitter.com/GYdgKY29Xp

— $cammy Abraham (@Nigerianscamsss) July 27, 2022
Let's see if Butler still has this dreads when the NBA season starts in October. It'll also be interesting to see if his teammates or other NBA players say anything about it.