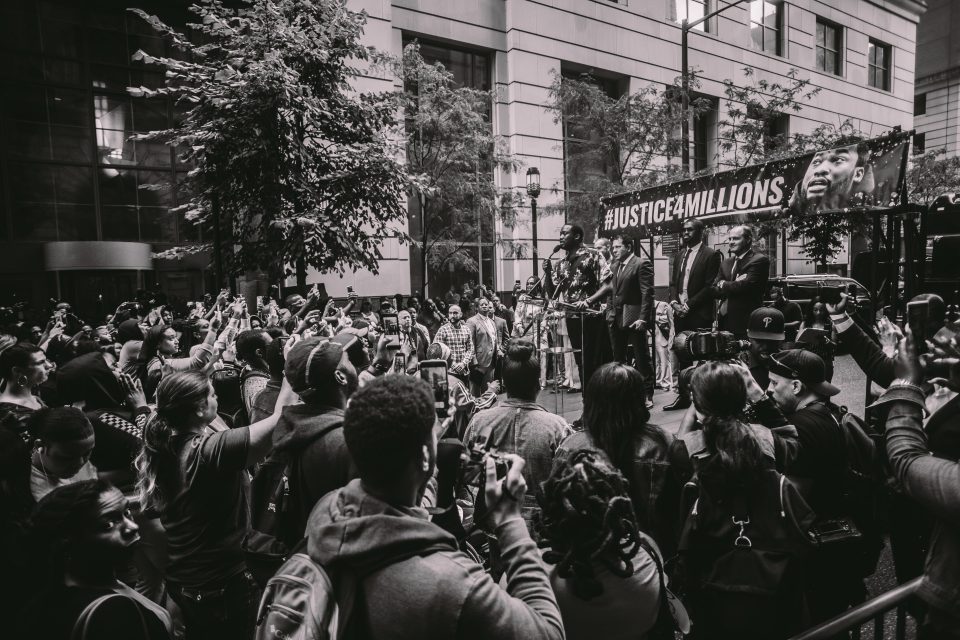 REFORM Alliance has done it again. The justice reform group co-founded by Jay-Z, Meek Mill and Michael Rubin, have passed its 16th law in its 10th state.
This time, a change has been made in Florida's justice system. Citizens on state probation and community control in the state are now eligible to receive new education and workforce credits, rewarded by shortening probation terms. Each citizen can earn up to 60 days off their probation per completed educational activity. The changes passed unanimously through the state legislature with bipartisan support. The change is set to benefit over 150,00 Floridians over the next five years.
Recently, REFORM Alliance chief advocacy officer Jessica Jackson and senior director of strategic partnerships Louis L. Reed spoke to rolling out about the organization's latest win.
What specifically did REFORM Alliance get accomplished in Florida?
JJ: We are so excited. Like you said, Florida is not an easy political landscape, but we were able to pass very meaningful legislation there on probation and get it signed by Governor [Ron] DeSantis. … There are really three key aspects of the bill.
The first is it allows remote reporting for probation. This is absolutely huge, people I talked to, on probation, talked about having to leave their jobs, go drive across town, spend gas money and you know money is tight on gas right now, and sit in line at their probation office for hours waiting talk to their probation officer. You might miss a whole day of work just trying to get in there and report. They're not a lot of employers who are OK with you missing that much time, so this is huge. You'll be able to just check in from your phone, be discreet, no probation officer showing up at your work, looking to make a scene and make it embarrassing for you. This is really huge.
Another critical piece of this legislation was the education credits … now, if you are on probation and you are getting your education, you're going to get time off your probation for doing so. … Finally, the last really key component of this bill was the workforce credits and what this does is it allows for you to get time off your probation again as an incentive, if you are holding down a job you're working, you're able to use that to clear your path off of probation even faster.
Why is education powerful and what is the impact of incentivizing education for people who are convicted of crimes?
LR: Great question. Well, number one, education is a passport to be able to unlock other opportunities, especially when the American Bar Association reported there are more than 46,000 collateral consequences to one criminal conviction, so when you think about that, those are 46,000 odds stacked against you for you to be successful. Education is one of the things that actually makes the playing field far much more equal in opportunity.