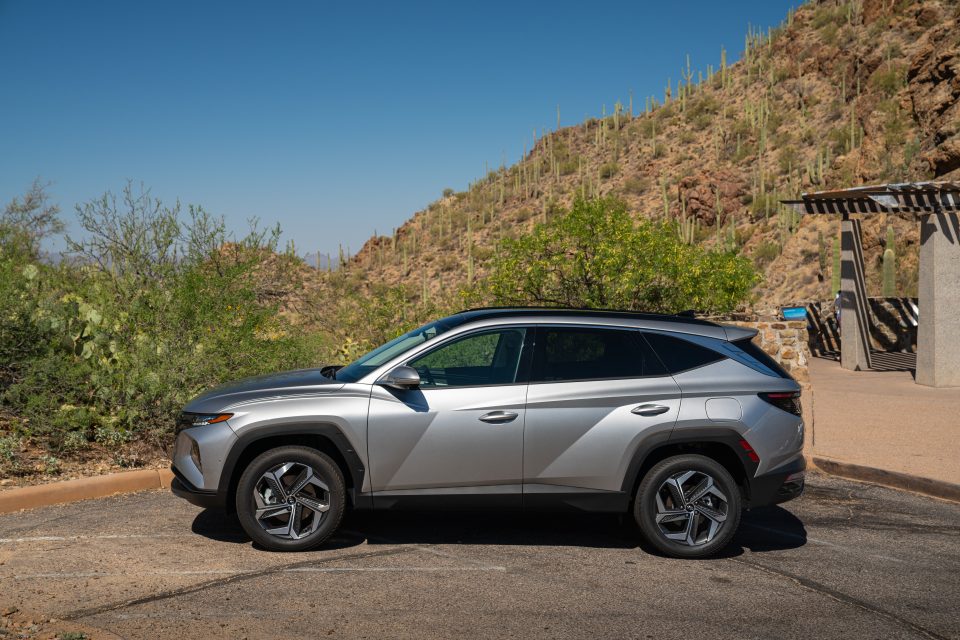 As the world moves closer to electric vehicles, Hyundai Motors America has tossed its hat into the game with its Plug-in Hybrid Electric Vehicle. The 2022 Tucson Limited AWD is a great car for those hesitant to go totally electric. Hyundai's PHEV acts like an electric car with a gasoline engine.
The new Tucson gasoline and hybrid model offers a 2.5-liter, gasoline engine as well as 1.6-liter, direct-injected, plug-in hybrid powertrains.  You have  187 horsepower, and according to EPA estimations, your combined fuel economy is 29 mpg with front-wheel drive and 26 mpg with all-wheel drive.
On the hybrid side, the Tucson PHEV acts like an electric car but it also has an optional drive mode for gas. The hybrid battery offers an alternative to just using gas. When PHEV batteries are not being used they can be charged using a wall outlet or quick charging stations.
Tucson is Hyundai's best-selling model. With the new Tucson, consumers will get a larger SUV with more passenger and cargo space. While test driving the 2022 Tucson Limited PHEV it proved to be easy to drive. I actually found it fun to drive. The overall look of the Tucson is impressive with its long hood and roofline and the geometrical edges add to the sleek look.
Inside Hyundai added new technology such as a 10.25-inch full-touch navigation screen exempt from hard buttons, and a 10.25-inch hoodless digital gauge cluster. There is plenty of space for both driver and the front seat passenger as well as adequate space in the backseat.  Ambient mood lighting, adjustable to 64 colors in ten levels of brightness gives way to a space of serenity.
Hyundai's warranty and complimentary maintenance program are often overlooked. Complimentary Maintenance includes three years or 36,000 miles of normal oil changes and tire rotations. There is also a 10-year or 100,000-mile powertrain limited warranty, five-year or 60,000-mile new vehicle limited warranty and a seven-year anti-perforation warranty
Hyundai's 2022 Tucson Limited PHEV AWD is a great option for consumers looking for a way to beat high gas prices, but not quite ready to go totally electric. The Tucson is modestly priced at $44,540.