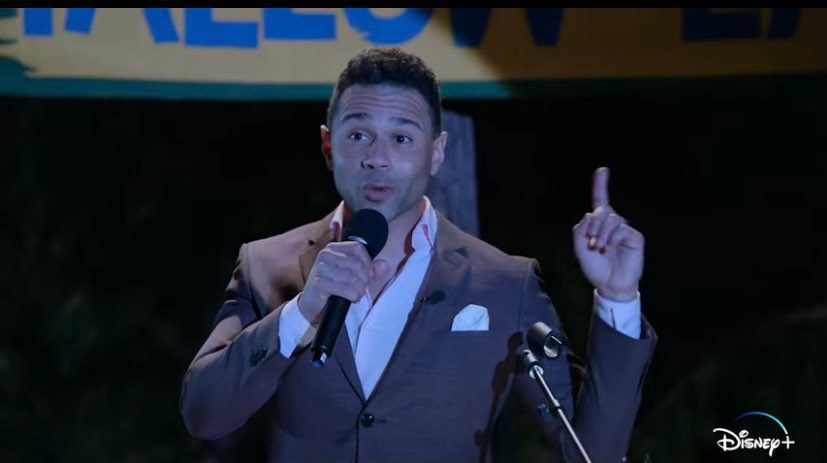 "High School Musical" superstar Corbin Bleu believes there aren't enough musicals and theater shows for teens to enjoy. Bleu starred in his first Disney musical in 2006 and he believes music and theater have the ability to impact the younger generation in a positive way.   
"Musicals are extremely important to this generation, and I don't think we have enough of them. I am such a fan of what it can do for the heart and for the spirit," says Bleu. 
Bleu was introduced to musical theaters at a young age and as he and the rest of Disney's "High School Musical" cast celebrate the reboot, he hopes the show will influence students of the arts to experience what he believes is the magic of musicals.
"Musical theater is a dream world, and we can take so many of the things we deal with on a daily basis and put it into that world," said Bleu "This is considered as an escape from real life." 
"High School Musical" was the first series to target a younger audience on TV. 
"What was so beautiful about 'High School Musical,' when it first premiered was that it was one of the first of its kind, that was specifically made for a younger generation. Following the movie, you had other musicals come out such as 'Glee,' 'Camp Rock' and 'Descendants,' now today there aren't as many musical productions," said Bleu. 
It has more than decade since the 33-year-old actor made an appearance in "High School Musical." Dedicated to mirroring the original yet with a slight twist, the new "High School Musical: The Series" features Bleu playing himself in a strange twist.
"This new series is such a cool, fresh take on the original high school musical. I don't think the audience will be expecting it. I'm playing myself, so yes, I'm playing Corbin, but a little different so it's really fun. I get to make fun of myself. It was interesting to look at what a  return to the franchise of what made my career, looks like," said Bleu. 
Season three of "High School Musical: The Series" is streaming now and available exclusively on Disney+.