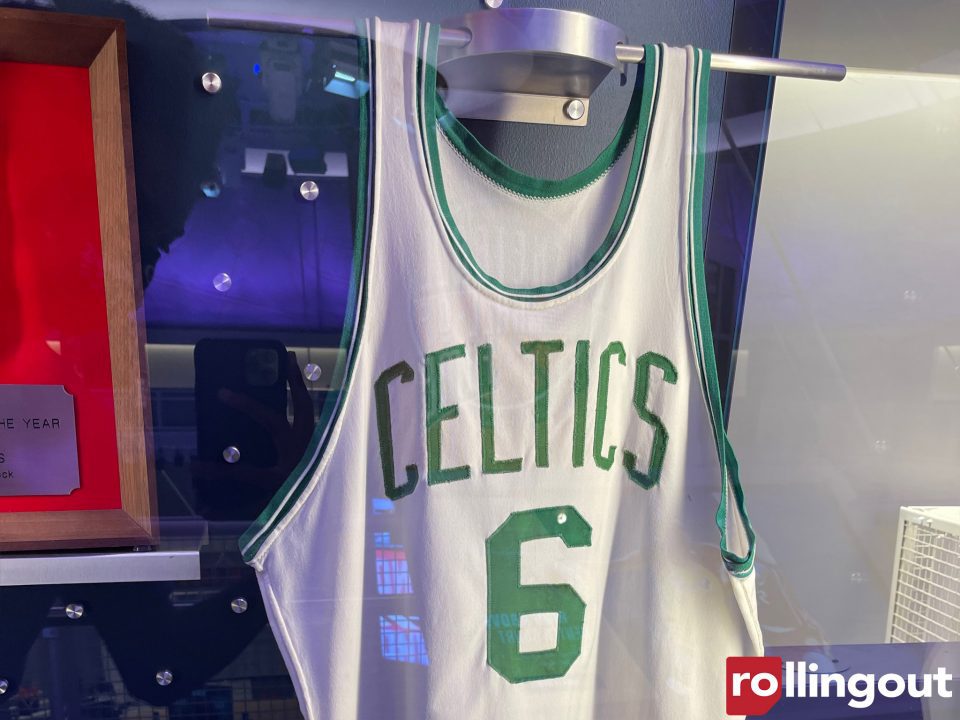 Bill Russell made his priorities clear before he signed his first NBA contract.
After the St. Louis Hawks drafted the 6-foot-10 superstar, Russell remained reluctant to play for the franchise. He even considered signing with the Harlem Globetrotters because he was concerned that St. Louis was a racist organization. The Boston Celtics were one of the few, if not only, NBA organizations that welcomed Black players in the 1950s and 60s, which played a pivotal role in the league's early dynasty.
Once he was traded to the Celtics, he stuck to his morals after sitting out a 1961 preseason game due to his Black teammates experiencing racism at a local restaurant in Lexington, Kentucky.
"I am coming to the realization that we are accepted as entertainers, but that we are not accepted as people in some places," Russell said after making his decision.
He also exposed the racism he experienced from the city of Boston during his career, and as a consequence of his jersey retirement ceremony in 1972 took place in an empty arena. His suburban home in a mostly-White area was once robbed. "N—-" was spray-painted on the walls of his home, and when the Celtics were on the road, his home was the target of ongoing vandalism. When Russell's family told the police about his trash cans being regularly dumped in his yard the police placed the blame on raccoons. After Russell applied for a gun permit, "the raccoons never came back." Once the Freedom of Information Act was passed, Russell requested FBI files about himself, where he was referred to as "an arrogant Negro who won't sign autographs for White children."
Russell stood firm in his beliefs alongside the likes of Kareem Abdul-Jabbar and Muhammad Ali decades before LeBron James, Chris Paul or Colin Kaepernick.
An exemplary athlete, and the first Black coach in any American major sports league, didn't even receive his Presidential Medal of Freedom until President Barack Obama bestowed him with the honor in 2010, 50 years after his prime in the NBA. The league itself didn't celebrate Russell as it should have, naming him as one of the 50 greatest players ever in 1996. The Boston Celtics held a public jersey retirement for him in 1999 and the NBA re-named the Finals MVP Award after him in 2009. It took decades for Russell to receive his "hypothetical" flowers and seldom did he publicly complain about it.
"Bill Russell was a pioneer – as a player, as a champion, as the NBA's first Black head coach and as an activist," Michael Jordan released in an official statement. "He paved the way and set an example for every Black player who came into the league after him, including me. The world has lost a legend. My condolences to his family and may he rest in peace."