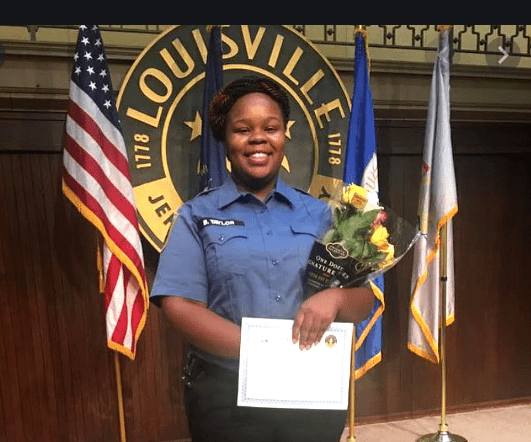 The U.S. Department of Justice announced on Thursday, Aug. 4, 2022, that it is going to charge the current and former police officers involved in the shooting death of Breonna Taylor in Louisville, Kentucky, in 2020.
"The federal charges announced today allege that members of a Police Investigations Unit falsified the affidavit used to obtain the search warrant of Ms. Taylor's home and that this act violated federal civil rights laws, and that those violations resulted in Ms. Taylor's death," Garland said in a news conference, according to ABC News.
According to the head of the DOJ, U.S. Attorney General Merrick Garland, the three defendants are detective Joshua Jaynes, former Louisville detective Kelly Goodlett and sergeant Kyle Meany, who will be charged with the following infractions: 
Violation of Taylor's Fourth Amendment rights regarding search and seizure. The DOJ contends the officers executed the no-knock warrant with full knowledge that they did not have a sufficient probable cause;
The officers allegedly knew that the warrant that empowered the cops to enter Taylor's home contained "false and misleading information;

"Among other things, the affidavit falsely claimed that officers had verified that the target of the alleged drug trafficking operation had received packages at Ms. Taylor's address. In fact, defendants Jaynes and Goodlett knew that was not true," Garland said during a press conference.
Furthermore, the DOJ contends that following the fatal shooting, Jaynes and Goodlett huddled up in a garage "where they agreed to tell investigators" who would question them "a false story."
Garland also stated that Brett Hankerson is being "charged in a two-count indictment for deprivation of rights under color of law, both of which are civil rights offenses," the news station reports.