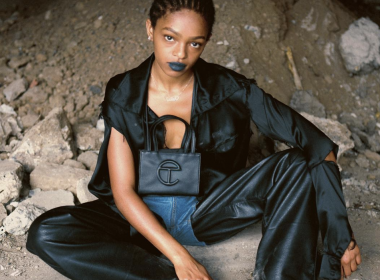 If you attend or attended an HBCU, you realize that homecoming is one of the biggest celebrations of the academic year. Read here for information on some of the latest brands to wear while attending your homecoming or related celebrations.
Telfar
Telfar, created by Telfar Clemens is by far one of the most popular and successful black designer bags for unisex consumers. Since its debut, the "Bushwick Birkin" has been taking over the scene and can be seen almost everywhere. The Telfar bag comes in an array of colors and provides optimal space for day-to-day items.
Brandon Blackwood
Brandon Blackwood is another black-owned fashion brand that is best known for making political statement purses. The "end systemic racism" brand went viral last summer. One of the designer's greatest forms of success was identifying common causes that could be transitioned to style statements to raise awareness. You can stroll through your stomping grounds not only making a fashion statement, but a political statement.
CISE
CISE is also a black-owned brand that strives to use creative wear to advocate for the black community. Their first initiative was the Protect Black People line. Through this particular campaign, they were able to promote a profound message of unity throughout the culture during a time of heightened sensitivity to police brutality and social injustice.
Lorvae
Lorvae is a sunglass company created by Instagram influencer Dearra, who is known for quality taste in eyewear. Dearra launched her own brand of shades for women in April 2022. Lorvae is an accessory guaranteed to compliment any look.
Zelie for She
Zelie for She is the perfect collection for plus-sized women with style. It was created in Los Angeles by Elann Zelie, who wanted to create an affordable and accessible selection for full-figured women. If you are a woman who enjoys expressing your personality through clothing, this brand is the perfect addition to your homecoming attire line up.