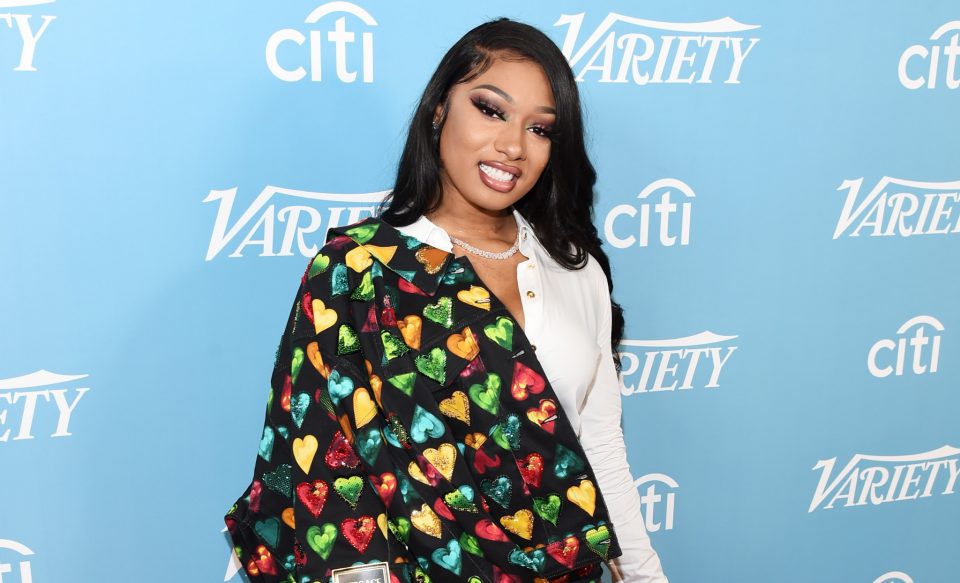 Chris Brown's intimate — even provocative —  pictures with his female fans during his meet-and-greets sparked  a lot of chatter on social media.
Brown may have started a trend because Megan Thee Stallion is offering her fans the same experience.
According to her fans on Instagram, Megan did a pop-up for her new album Traumazine in Los Angeles, and fans who bought a copy at the store were able to take a picture with her. Brown's meet-and-greet experience reportedly cost people $1,000, so fans were getting a deal with Megan if all they had to do was buy a CD.
One Instagram user showed off a gallery of pictures with Megan on her page.
Another fan showed off her pictures on Instagram and posted a video of her touching Megan's behind. Megan then asked the fan what kind of picture she wanted to take and they went into a pose.
It looks like Brown is setting the standard for meet and greets now, and it's evident that the fans are loving the intimate experience. It won't be a surprise if more artists begin to ride the wave.