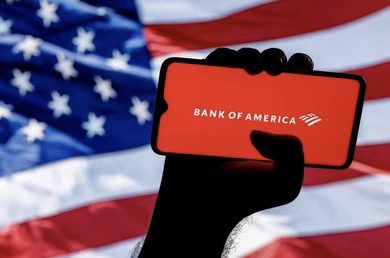 Bank of America recently announced that they would offer a no-down-payment mortgage for Blacks and Hispanics who are first-time homebuyers. Announced as the Community Affordable Loan Solution, this program will be available in predominately Black and Hispanic areas in the cities of Dallas, Detroit, Los Angeles, Miami, and Charlotte, N.C.
Bank of America announced that the new loan requires no mortgage insurance, and a low credit score will not be a factor due to their Special Purpose Credit Program. Eligibility will instead be based upon factors such as on-time rent payments, utility bills, auto insurance payments, and even phone bills.
According to the National Association of Realtors, "there is a 30% gap of homeownership between White and African-American communities and a 20% gap of homeownership between White and Hispanic communities." This has made it difficult for people of color to purchase property in the competitive housing market.
It appears that this no-down-payment program could increase homeownership among Black and Hispanic communities. Although, it is important to note that this loan is not solely for the Black and Brown communities, making anyone qualified. According to Bank of America's Newsroom, qualifying for the loan is based on income and home location. "Prospective buyers must complete a homebuyer certification course provided by select Bank of America and HUD-approved housing counseling partners prior to application."
First-time buyers will also be required to take a class on home ownership but this could be a great step toward boosting the homeownership of first-time minority homeowners. Check out some reactions on Twitter below.
I definitely think it is commendable what Bank of America is doing with its Community Affordable Loan Solution program that offers black first-time homebuyers zero down-payment and zero closing-cost mortgage. Homeownership truly strengthens communities and helps build wealth.

— Uché Perkins (@JustAFamilyMan_) August 31, 2022
Something about that new Bank of America initiative feels like the start to a rerun of the 2008 Housing crisis.

— unassuming 🫶🏿 (@livegivesurvive) September 2, 2022
Bank of America invited to the cookout

— Alexander (@TroyAlexanderSr) September 2, 2022
These Bank of America loans are borderline predatory lol it's just gonna drive the housing prices way up in a already volatile market causing defaults and foreclosure. If you're a first time buyer then a first time home owners program is still the best way to go. If you're not a

— Jamiel Williams (@major_pain88) September 2, 2022
Some believe this no-down-payment mortgage option looks far too similar to the start of another mortgage crisis. For reference, in 2007 the United States had a housing market crash that led to the Great Recession of 2008. When the housing bubble burst, the supply of homes increased as the demand for housing decreased, resulting in a rapid fall in prices. People were simply not able to keep up with their mortgage payments. According to the Atlanta Journal-Constitution, Swiss banking was the prime leader of giving homebuyers millions of mortgage loans during inflation, who later struggled to make monthly payments. This not only affected the banking system, but lenders lost billions and homeowners lost their homes.
Although housing prices have risen sharply over the the last two years, this past month, housing prices experienced the biggest drop in 11 years, so now might be good time for first-time home buyers to take advantage of a zero-down payment mortgage loan.