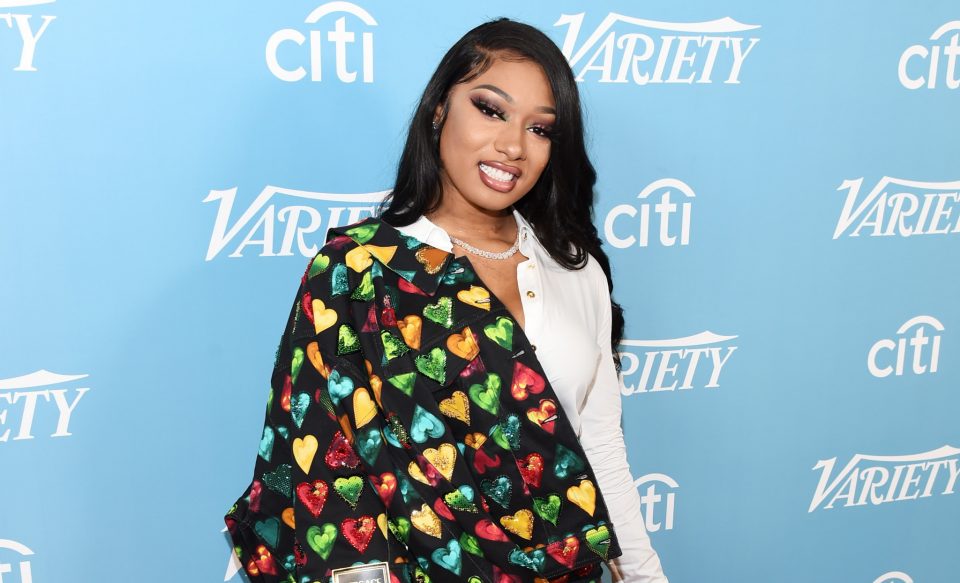 Once again, Megan Thee Stallion stolen hearts with her recent "Saturday Night Live" performance. She performed her song "Anxiety" where she portrayed herself as a pageant titleholder with a sash that had "Miss Anxiety" printed on it.
Her song "Anxiety" touches on her not knowing who to trust and not knowing what help she needs.
It's not clear why she was dressed as a pageant queen, but maybe there is a connection between the constant pressure she feels to be perfect. Watch her performance below.
https://www.youtube.com/watch?v=2-44oNTMZws
During the performance, she is holding back tears while reciting the lyrics that highlight the most recent events and emotions in her life. You can even see her fighting the urge to break character during her monologue.
Check out the reactions below.
https://twitter.com/morei_amore/status/1582079104332881920?s=46&t=rhsZgDVpA7PaRlrHh0embg
y'all been bullying Megan ever since that woman decided to start hating her. from calling her disgusting names to making fun of her mom not being here, it's truly disgusting. I really wish all the happiness and light orbit around Megan Thee Stallion. She really deserves it.

— ⚓️❤️. (@navywithbardi) October 16, 2022
https://twitter.com/femalerapgame/status/1582016597514129408?s=46&t=rhsZgDVpA7PaRlrHh0embg
The obsession that people have with Megan thee stallion is insane like literally insane. Y'all are so mad that she's succeeding booked and busy. Not having to start drama to chart or sending fans to go bully people. It's giving… pic.twitter.com/hPThngbr6S

— kia2727 ⪩ ⪨ (@iwishauwould) October 18, 2022