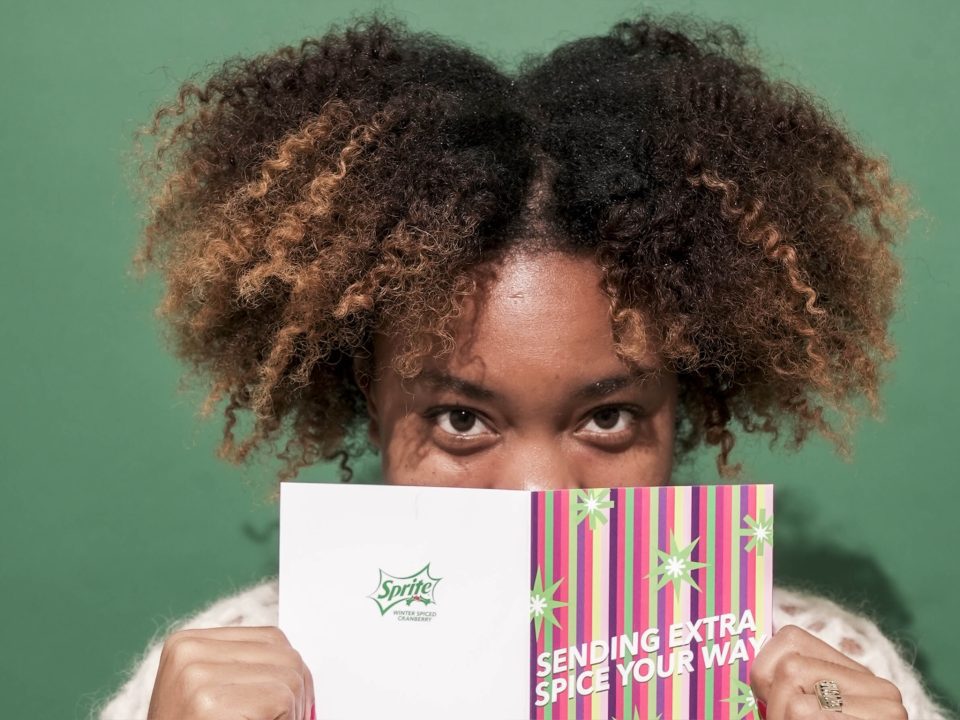 From her small Brooklyn, New York, apartment in 2017, Ashley Fouyolle started a luxury gift wrapping business. Fast- forward five years later, and Fouyolle has partnered with Sprite for the second consecutive holiday season.
The entrepreneur recently caught up with rolling out to discuss the new collaboration.
What does UNWRP have planned for this holiday season?
Nov. 1 made five years of UNWRP. We'll be celebrating this huge milestone with the major collaborations we have currently. From Sprite, DevaCurl, to Teva, we are ecstatic about what's to come for the brand in the next five, 10 and 15 years.
How did the partnership with Sprite come back up again this year? What's new in the collaboration?
I couldn't believe it when I received the email that there was interest in round two. Sprite were great partners in 2021, so we were thrilled by the opportunity. However, instead of offering the same package, we wanted to remix it this year. Still inspired by the Winter Spiced Cranberry, this year's offering is a set of cool luxe holiday cards. Two designs per set, you'll receive four cards to help spread the holiday joy.
How did it feel when you first saw Beyoncé included you on her Black Parade Route; The Directory of Black Owned Businesses?
Complete shock! At 11 p.m., while drowning in Black Friday orders, my phone kept ringing and ringing. I was worried something was going on; why am I receiving so many calls at this hour? Once I answered, my jaw hit the ground. My friend proceeded to tell me that I was on Beyonce.com. I am still in disbelief and find myself returning to the site to see if it is all real. Needless to say, the rest of the night was full of tears of joy!
What is the significance of holiday cards?
Holiday cards are a sedation booster. It allows you to share heartfelt messages with friends and family during the holiday season to brighten their day. A tangible way to show that you care.
What is your favorite holiday and why?
Dec. 28, my birthday, is my favorite holiday, for sure. It's my favorite because it is the one day I can genuinely be selfish and make the whole day all about me. It is also the most forgotten holiday because friends and family try to combine my birthday with Christmas. So, I make sure I am celebrating myself to the max.
Beyond supporting UNWRP, what design or home decor tips do you have for Black families this holiday season?
I would say to prioritize family gatherings. Please don't take them for granted. With the world spinning faster and faster each year you don't want to miss out on the opportunity to love up on your loved ones.