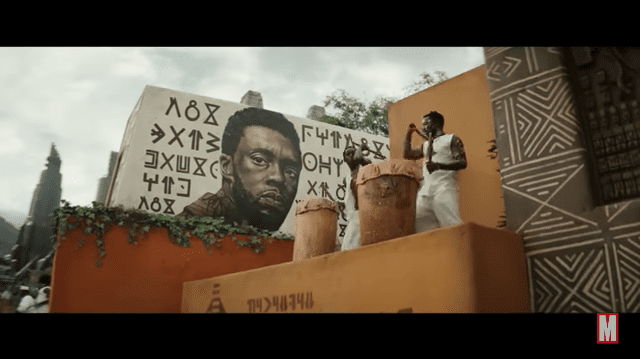 As Black Panther: Wakanda Forever claims the top box office spot for the second consecutive week, Dwayne "The Rock" Johnson is taking exception to comparisons between Black Adam and Black Panther comic films.
The Black Panther sequel hauled in an impressive $70 million in week two, bringing its total to over $550 million in worldwide receipts. Before the end of its first week in theaters, Black Panther had already eclipsed the global total of The Rock's Black Adam, which was released in mid-October and has made $366 million worldwide after a month in theaters.
Dwayne "The Rock" Johnson was irked that IGN tweeted a post that showed how much better Black Panther performed than his Black Adam flick.
Black Panther: Wakanda Forever has earned over $400 million at the global box office, making it the most profitable superhero film to be released this fall. Black Adam, which came out in October, has earned $353 million at the global box office. pic.twitter.com/CoiFulfwU5

— IGN (@IGN) November 19, 2022
Once The Rock got wind of the tweet, the football player-turned-wrestler-turned-actor conveyed his disappointment at IGN. The Rock believes it's unfair to pit him against an established global movie brand such as Black Panther. 
😂 What a neutral post.
I love competing, but @IGN you guys are in the biz with us there's no competition with the established global brand of Black Panther compared to Black Adam & JSA who a year ago no one even heard of. No need to knock us, we're new babies and have to grow😊

— Dwayne Johnson (@TheRock) November 20, 2022
WrapPRO.com surmises that The Rock's Black Adam has underperformed since its promising opening weekend at the end of October 2022 with a $67 million haul. Furthermore, the site pinpointed that Black Adam just passed the $365 million total of DC comic's spring 2019 film Shazam! which was produced on a budget of approximately $100 million, about half the budget of Black Adam.
If you have not seen Black Panther: Wakanda Forever, check out the trailer below.