MIAMI – Meta, which recently celebrated its one-year anniversary at the end of October, kicked off the first night of Art Basel Miami Beach 2022 with one of music's biggest superstars headlining at the Meta House.
Doja Cat capped the night's festivities as she ran through nearly an hour of hits, including "Say So," "Need to Know," "Kiss Me More" and "Tia Tamera."
What makes the Doja Cat experience so special is the 27-year-old musician has always been down-to-earth. No matter how prominent she becomes, she remains transparent. During her set on Dec. 2, she gave herself a quick mouth spray in between songs and shared a laugh with fans as they watched her do it. She makes lewd jokes, funny faces and mocks those who admire her stardom. She tells her fans through Instagram Live when she's tired, and tweets when she has to use the restroom. It's who she's been since her 2018 single and music video, "Moo" went viral, which took her from an up-and-coming artist to an international star.
She's made music throughout the 2010s growing into young adulthood and signed to various labels and groups like Atlanta rapper OG Maco's OGG label. That time feels like a million moons ago as she captivates the diverse Miami crowd into the late hours of Dec. 1 in South Beach. Doja Cat brought out a passionate crowd who knew her lyrics every time she pointed the microphone toward them.
The event was filled with influencers and powerful people like 19 Keys. At the Meta House, there are interactive art exhibits everywhere, including for COVL, whose mural included a QR Code where animations of dragons, bubbles and flowers on a Meta app.
"Meta House is a first-of-its-kind mixed reality playground," said Vivienne Walsh, director of Meta brand marketing. "We're dedicated to advancing the future of creativity into mixed reality spaces and really see that coming to life in a major way here at Miami Art Week. We've been so excited to work with artists like COVL, who brought her incredible 'Nuevo Norte' VR installation into Meta House as an interactive AR mural. It's been a crowd favorite and we can't wait for what's to come as more artists explore their creative expression in new, immersive mediums giving new opportunities for people to connect."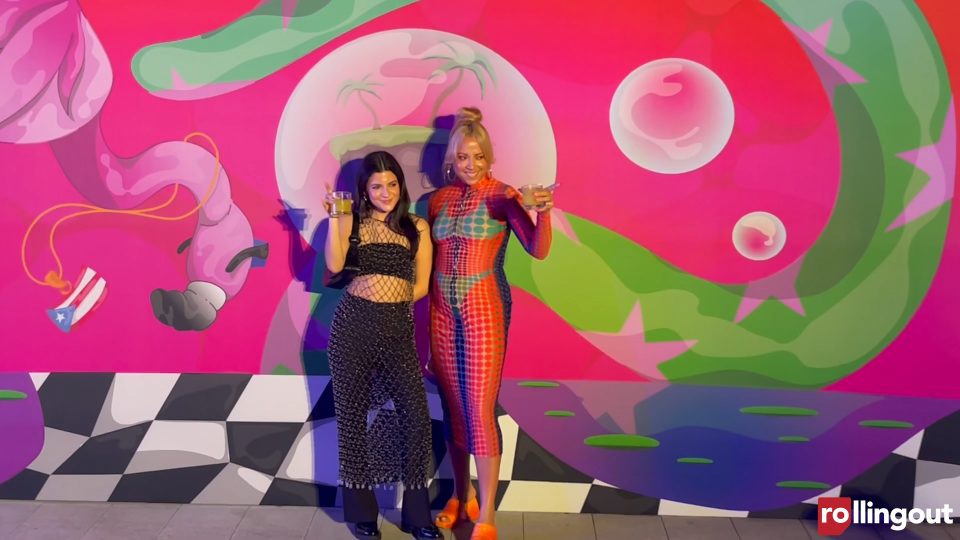 The Meta House collaborated with SpringHill, which is LeBron James' production company. Springhill CMO, and co-host of "The Shop," Paul Rivera hosted a conversation with artist David Garibaldi, who gave the audience a live painting during the night, too.
To see the full highlights of the night, watch the video below.