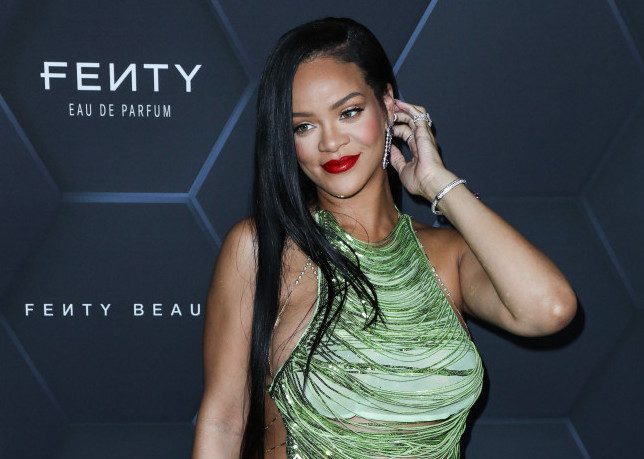 Beauty and style predictions for 2023 are in and all indications are that simplicity will be the theme in makeup for women on the go. Of course, the beauty fanatics will pull out the crazy eyeshadow looks, colorful lashes, eccentric eyeliner, and some may even opt out for no brows, but as far as everyday makeup the 'barely there' and classic looks are slated to make a comeback.
Media mogul Rihanna who is the founder, CEO, and owner of Fenty Beauty continues to set the tone in the beauty industry.  Here are five times the cosmetic brand has inspired new makeup trends.
Foundation and Bronzer
With foundation this rich and smooth, it's easy to augment your look with just a little bronzer. You will be sure to glow like the goddess you are.
We just gonna leave this here cause @soukeyna's #fentyface… babyyy 😍🤌🏾 pic.twitter.com/YaOdNWiGD2

— FENTY BEAUTY (@fentybeauty) October 25, 2022
Barely There x Lip Gloss
The 'barely there' look is becoming much more popular in the beauty industry. All you need is a little foundation, some lip gloss and maybe a little blush for highlighting and an extra touch. Great for the ladies who don't have time to do a full face.
Take note, boos 📝 @rihanna is showin us how to get her every day #FENTYFACE with #PROFILTRFOUNDATION, #MATCHSTIX, #KILLAWATT, #INVISIMATTE and #GLOSSBOMB.✨
Cop all this gewd gewd at the 🔗 in bio and flex yours!🖤 Don't forget to tag us! pic.twitter.com/7CBAI4F8tW

— FENTY BEAUTY (@fentybeauty) October 20, 2022
Matching Eyes and Lips
The matching eyeshadow and lipstick look is another favorite amongst the ladies. It gives you a bold look without doing too much. It's an effortless look you can try for any occasion.
Make way #GLOSSYPOSSE comin' through! 🗣️ Droppin' in three NEW holographic mini #GLOSSBOMB shades and a full-size #GLOSSBOMBCREAM in a yummy XCLUSIVE shade 👀 Cop the crew now at https://t.co/oypHE2Mx4H, @Sephora.com NA & globally on 10/15 @bootsuk and @harveynichols ✨ pic.twitter.com/cgVN3lSaxL

— FENTY BEAUTY (@fentybeauty) October 4, 2021
Cat Eye and Red Lip Combo
Now this is a classic and timeless look. The key is to find the shade of red that works for your lips and skin tone. If you have trouble applying eyeliner, a dark brown or black eyeshadow can work well too. Add a shimmery eyeshadow for a softer touch.
Make sure you flex a lil bad bih energy this weekend like our boo @Anitta rockin #STUNNA Lip Paint in 'UNCENSORED'💋🔥🇧🇷 pic.twitter.com/Quwn6FLu25

— FENTY BEAUTY (@fentybeauty) August 27, 2021
Metallic Eyeshadow x Mascara
This is a trend that has become much more popular because some ladies do not like to wear lashes and that's okay. If you just want to highlight your eyes, try this popular makeup trend where you just rock a metallic eyeshadow and a little mascara. Some people choose to just wear the eyeshadow, but that's solely up to you.
Will definitely be applying 🤍 pic.twitter.com/vJCEDtoQXM

— mikaila 💗 (@casuallyextra) September 16, 2022