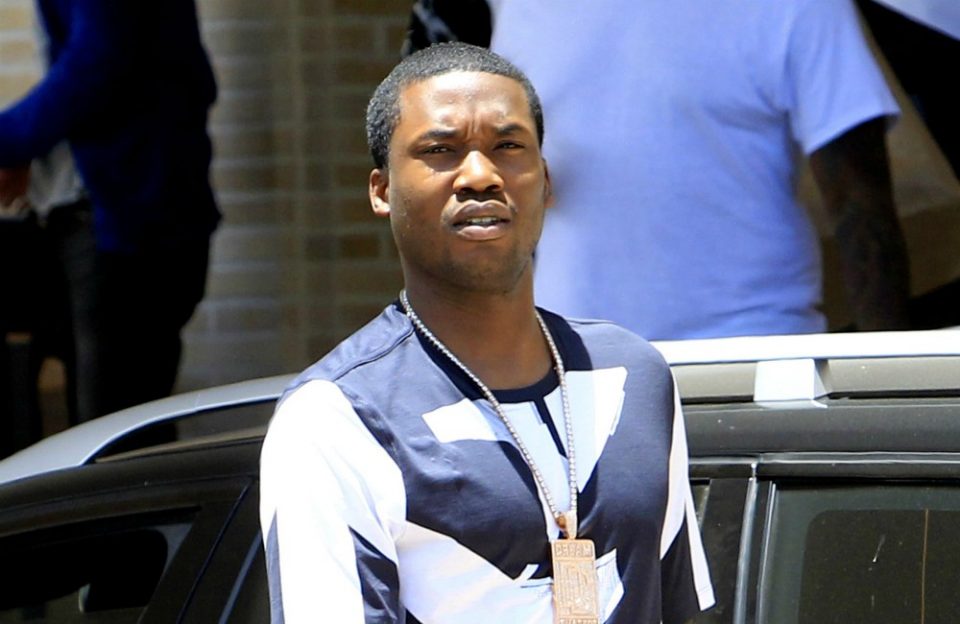 Most pop culture observers believe that Kanye West desperately needs some type of intervention and that he should undergo intensive therapy sessions. But Ye has balked at intercession attempts, including those from the likes of fellow rap icon Meek Mill.
Ye laughed sardonically at the mere idea of Meek Mill giving him advice about anything including the need to take his meds and seek psychological help.
"What made somebody think Meek Mill could say something to me?" Yeezy asked rhetorically on the social media app Clubhouse. 
"I put White Lives Matter on a t-shirt. And they said, you know what let's go get celebrities, let's go get Puff Daddy, let's get Dave Chappelle, let's get Meek Mills. What makes somebody think Meek Mills can say something to me?" Yeezy spat out before cackling uncontrollably. "This is the funniest thing. Yo man, I'm about to start crying [and] laughing, somebody thought Meek Mills? Sorry. I'm literally in tears. Somebody say Meek Mills."
"That part was really funny to me," Ye added.
Kanye laughing like a Marvel villain talking about Meek Mill pic.twitter.com/dFfqQ3o8OU

— Ahmed/The Ears/SZA Fan 🇸🇴 (@big_business_) December 11, 2022
Meek later clapped back at Kanye with a scorching retort: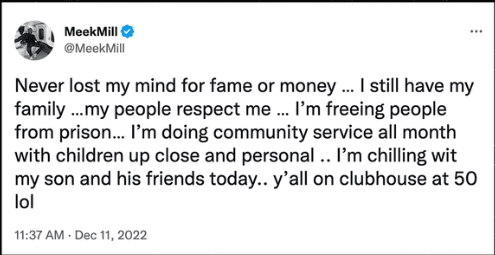 Mills is among a handful of celebrities speaking out against Yeezy's erratic and bizarre behavior in 2022, including the donning of a "White Lives Matter" sweatshirt during Paris Fashion Week and his incessant antisemitic statements.
In November 2022, the Philadelphia emcee dropped a freestyle over DJ Khaled's "God Did" where he stated that Kanye sold his soul. 
"Make a hundred million dollars and still go get my friends after," Miils raps in the song. "And that don't go for everybody, just the only ones that bend backwards for me/I will never sell my soul for money, like I'm Kanye."
That smackdown was in retaliation for Kanye's statement on the podcast "Drink Champs" suggesting that Mills made a deal to get out and stay out of prison.