Booker T. Washington took matters into his own hands. The metro Atlanta real estate developer saw the disparity for Black Americans in home ownership and equity and is now developing South Park Cottages, a 29-home micro-community in College Park, Georgia. It's the first Black-owned community of its kind. Home prices start from $180,000, and the space of the homes range from 315 square feet to 609 square feet.
"Our purpose and mission around South Park Cottages is specifically to target urban revitalization for home ownership," Washington told rolling out. "We know that because of home prices and rising interest rates that more and more people are being outpaced and outpriced from the opportunity as promised in America to have homeownership. So taking homes and this mission around South Park Cottages is to provide that our mission is to provide equity and the democratization of homeownership by leveling the playing field and this type of development does that."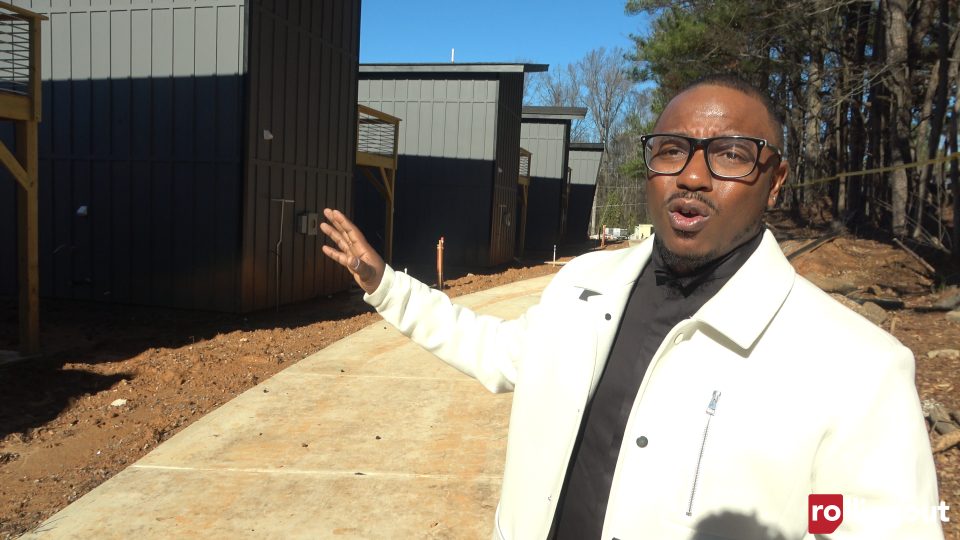 An October 2022 research article from The Pew Charitable Trusts showed the gap between White and Black homeownership is wider now than it was in 1960, according to U.S. Census Bureau data. In 2022, 74.6% of White households owned their homes, whereas 45.3 percent of Black households owned their homes.
Washington himself is a rarity in the fact that only 8.9 percent of real estate developers are Black, according to a 2022 Zippia study.
"What I wanted to try to do is prove we deserve more," Washington said. "We can pay the same amount of money as we pay in rent to have homeownership. We can have the same accessibility to financing, funding and land like anyone else. That is the American dream we were promised."
"You go to work, you do what you're supposed to do, and you're supposed to have the best opportunities to have ownership and equity in the United States of America. That is why the intention and vision of this community came together. It has God's purpose in it, and I want to do it in communities I grew up in."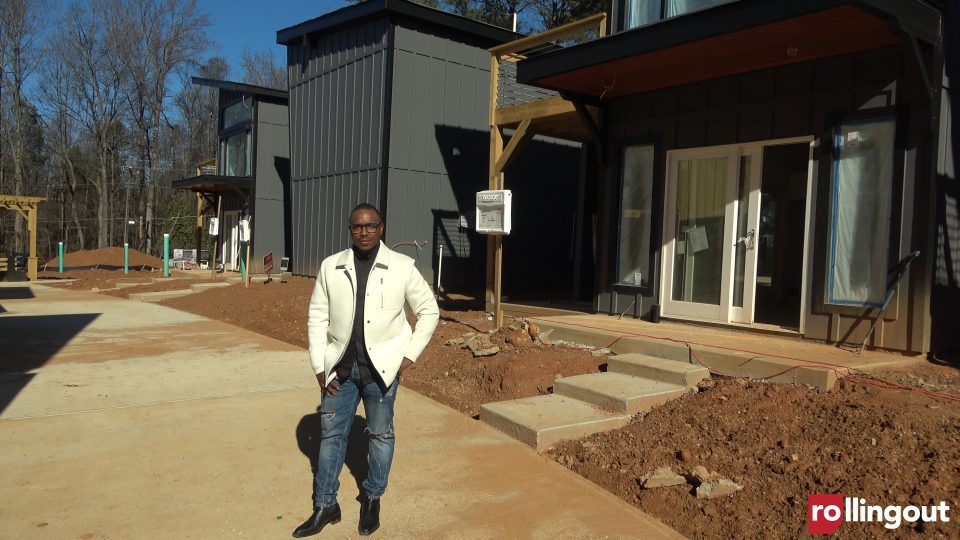 WNBA legend Angel McCoughtry purchased one of the homes and plans to use the property as an investment.
What a way to close of 2022 with my new property . First black owned tiny homes with solar energy.

Can't wait to partner with @airbnb to make my tiny home an amazing stay ! It will be called "The Legends Cottage". I will design it as a sports themed Airbnb😉Long term rentals 2 pic.twitter.com/7RX48hCUBR

— McCoughtry (@angel_35) December 29, 2022
The community features a 360-walking path, a bicycle path, dog park and vegetable garden.
The team features co-founder Rashad Jones-Jennings, Pauline Harris and "Sister With Superpower" Cristyl Kimbrough.