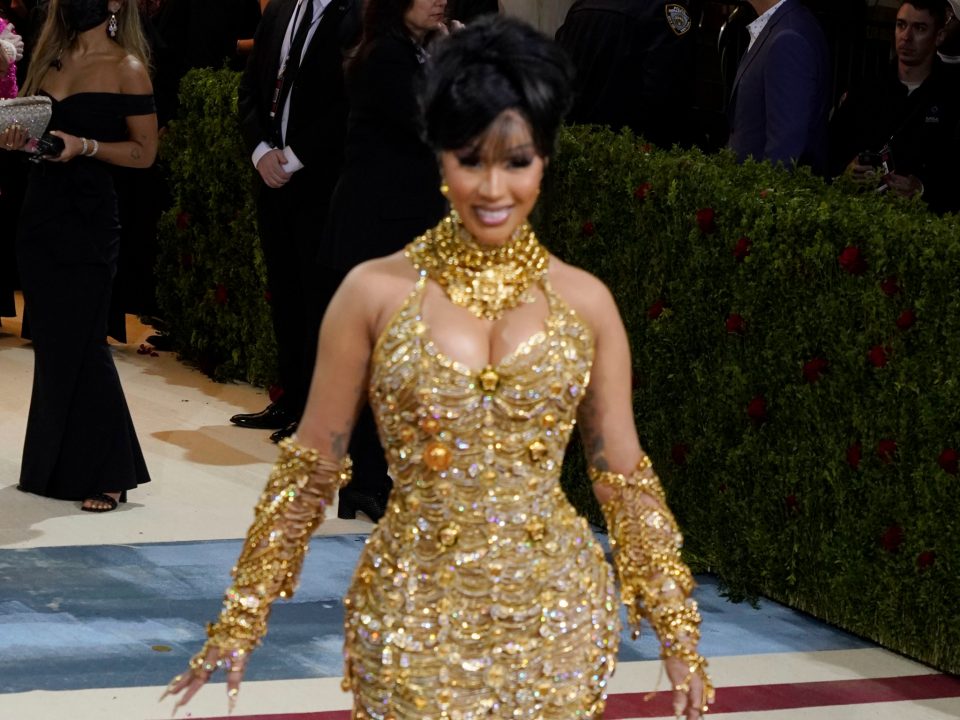 Cardi B launched a torrent of profanities during an intense tirade about the exorbitant prices of groceries, which quickly incited a backlash from fans.
The superstar rapper then snapped back at fans who questioned her frugality despite her enormous personal wealth.
The Invasion of Privacy artist posted her thoughts to her 27 million Twitter followers where she said that even she is stunned by the escalating cost of produce.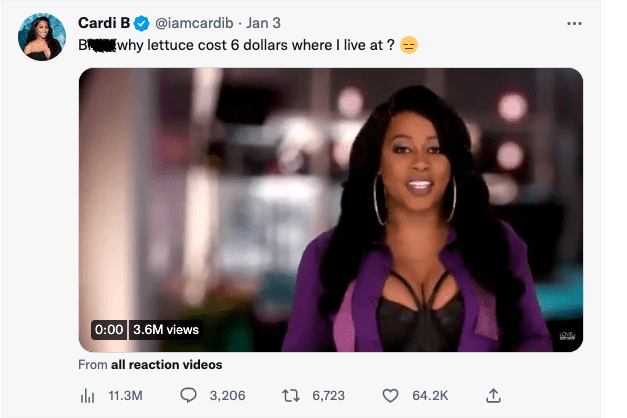 She followed that up with another thought on the subject.
Naaaaaa grocery shopping prices are ridiculous right now 😑You might as well eat outside !!

— Cardi B (@iamcardib) January 4, 2023
After enough followers pelted her with pettiness claims since she has enough cash to buy a supermarket, Cardi predictably snapped at some of them.
"Let me tell you something: when I be complaining about food prices and y'all motherf—–s be like, 'Ain't you rich? Why you complaining about lettuce, why you complaining about this?' " she barked. "That just goes to show me when you become successful, when you have money, you're gonna f—ing lose it, you're gonna go broke soon because you're not budgeting."
Cardi told her fans in the video clip that she regularly receives a "summary" of the grocery bills and noticed the stark rise in prices.
"I went to a supermarket, I'm seeing that everything tripled up," she said, noting lettuce could cost her upward of $7 when it was "like $2 a couple months ago." 
Cardi felt compelled to speak up because she "can only image what middle-class people or people in the 'hood are motherf—–g thinking."
The spicey-tongued rapper said she has devised a "big plan" to combat inflation, and then ordered those who have raised the prices of groceries to "put that s— the f— down." 
Listen to the colorful Cardi carrying on about grocery costs below:
PSA!!!! pic.twitter.com/YpJmHmuT2D

— Cardi B (@iamcardib) January 5, 2023