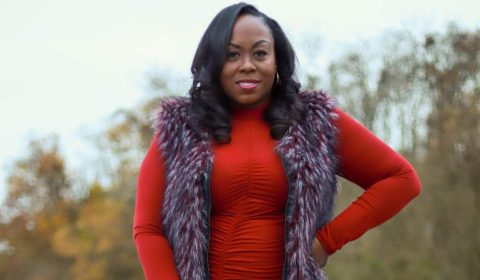 Raven White, the founder of EnVision Firm, has curated in-person events, experiences, and activations that forge lasting emotional connections between a brand and its target audiences for over nine years. White, a Howard University alumna, creates exceptional, exclusive, and unforgettable experiences globally. 
We continue to dive deeper into a socially connected world where emotional connections between brands and consumers on a personal level create lasting impact. Having worked with Monumental Sports, General Motors, Visa, and curating activations in Monaco for Monaco Grand Prix, White is much sought after. 
Rolling out talked with White about effective marketing strategies, handling marketplace dynamics, and why ownership is important. 
What was the most beneficial lesson you learned from your mentor, and how have you applied it?
I've learned that you attract what you are and what you think. If you believe you will be successful and keep putting in the effort to do so, you will eventually be successful. If you have negative thoughts, you will attract negative results and situations. This is true for personal life, and business as well. 
What marketing strategies are you using to gain and retain customers and clients?
Many of our clients come from referrals or patrons who have experienced our events or lifestyle services. Our motto is to provide exclusive, exceptional, and unforgettable experiences. Each event is carefully curated and tailored to make clients have an exceptional experience from the moment they arrive. It doesn't matter if it's a private event on a superyacht, a corporate conference, or a brand activation.
Is your company flexible enough to change as the marketplace changes?
Absolutely! Making it through covid-19 showed me that we could make it through anything! After the initial "WTH" moment, we were able to pivot in our events division to provide our same corporate clients with virtual conference options. We created event websites and registration systems, prepared speakers for virtual panels, and organized hundred-person conferences with chat rooms and graphics, which we designed in-house.
What differentiates your product or service from your competitors?
First, it's unique being a black woman-owned agency that has excelled in the events and luxury lifestyle space for over 9 years. Secondly, we work globally. Lastly, I think the fact that we are a one-stop shop for event planning, production, and lifestyle services attracts a lot of clients. We work on creative corporate brand activations, conferences, and curate lifestyle services such as private jets, luxury hospitality, and superyacht experiences. Clients like coming to one company and knowing that everything is taken care of in a top-notch professional manner.
Why is ownership important to you?
Ownership is important because you can have a direct impact on the lives of others when you have ownership control. When I make business decisions, my family, staff, and community are in mind. I want to impact the world so that when I am gone, generations will benefit from what I've imparted.