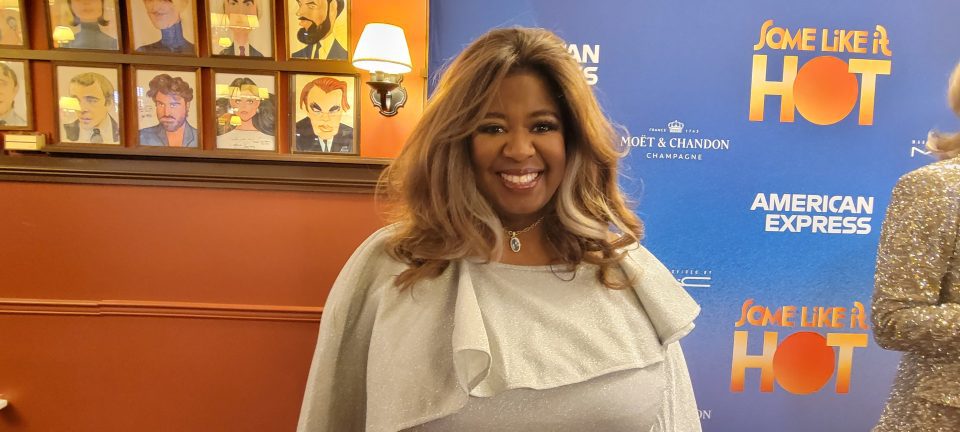 NaTasha Yvette Williams is an American actress, singer, and entertainer. She's portrayed Aretha Franklin in A Night with Janis Joplin, and has been seen in The Gershwins' Porgy and Bess and Oprah Winfrey's The Color Purple. Williams has previously performed with the Indianapolis Symphony, Naples Philharmonic, and Baltimore Symphony orchestras.
What interested you in becoming an actress?
I used to watch television actually with my mother at a young age and I wanted to be the person we were watching. I wanted to be the entertaining family that sits around, laughs, and talks. Theater was more accessible to me. I'm from North Carolina from the south, but we would come to New York every summer for us to visit family and when I realized that I could go into something to make money and be on stage and sing and talk, I was just like, "That's exactly what I want to do." I want to be in that moment. I want to be entertaining people. I want to share some of the gifts that God had bestowed upon me, and it was just a natural fit for me to want to be on stage.
What made Broadway special for you?
I felt at the time Broadway was calling me in terms of live theater. At first, it was regional theaters and tours, and I did a little bit of everything. But I felt like it was the stage that made live theater special. I'm a full-figured woman and it felt as if the stage was a little kinder to me. I could be big and broad on the stage, whereas television and movies wanted me to be a little bit smaller, a little more contained. Theater was just a natural fit for me. I do a little TV now and I love it and want to do more of it but when I first got started theater had the welcome mat open for me to do what I wanted to, and I still love it because there's that live exchange between the audience and you. That fourth wall is up, but sometimes it's broken with energy.
Why should more Black stories be told in theater?
If we don't tell them, they won't get told, and if they get told it might not be told in the right way from the right perspective. It's important for us to delve into history so that we don't repeat those mistakes so that we can learn from things and make them better, and we don't have the same or more incidents as we're always having. We need to prepare our children for a better future and tell the stories of the past so that we can learn from them and so that we can take pride in some of the things that have been taken away and stripped from us.