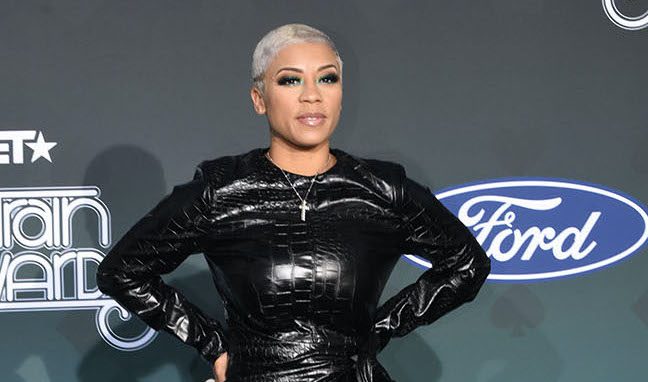 Songstress Keyshia Cole had a quick clap back for a fan who believes she is "degrading" her own mother in order to make a more compelling biopic.
The fan, doesn't believe that the "Heaven Sent" singer should be discussing her mother, Frankie Lons, and her lifelong battle with addiction. Lons died from a drug overdose during her birthday party on July 18, 2021.
"I said it! As soon as @KeyshiaCole momma died she was going to used that opportunity as she always does and make it work for her." The person wrote on Twitter. "Now she is making a movie about Frankie she always degrading them for her benefit."
Once Cole got wind of the offending comment, she struck back with a quickness. "Degrading my mother? I wanted the best for my mom. You prefer my story not to be my story? At times I have too. But my truth is my truth."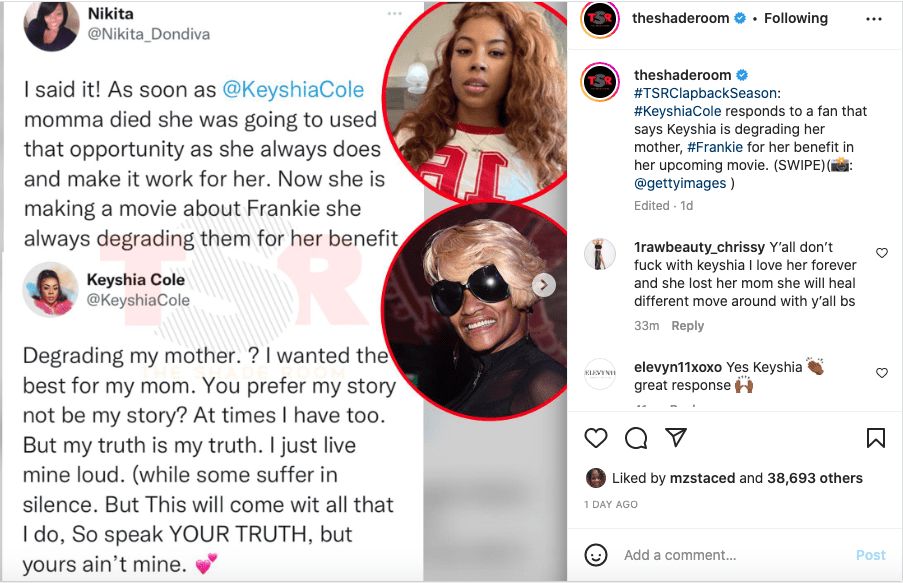 She went on saying, "I just live mine loud (while some suffer in silence). But this will come wit all that I do, So speak YOUR TRUTH, but yours ain't mine."
Some fans came to Cole's defense and slammed the fan whom they believe was out of place with her critique. 
"She never degraded her mother she always tried to help her but people don't understand dealing with someone who had or has an addiction is very challenging because some don't want help or if they get it some stay clean & some go back to doing it," one supporter said in the comments section of the Instagram post. 
Another fan added, "She's clearly never really watched anything with Keyshia and Frankie; all Keyshia ever did was try to get her momma help."
"I'm confused is Keyshia not suppose to talk about her mom in a movie about her life? That's literally probably the FIRST thing in a biopic," while a fourth person asked rhetorically: "How tf y'all telling her about HER MOMMA?!!"