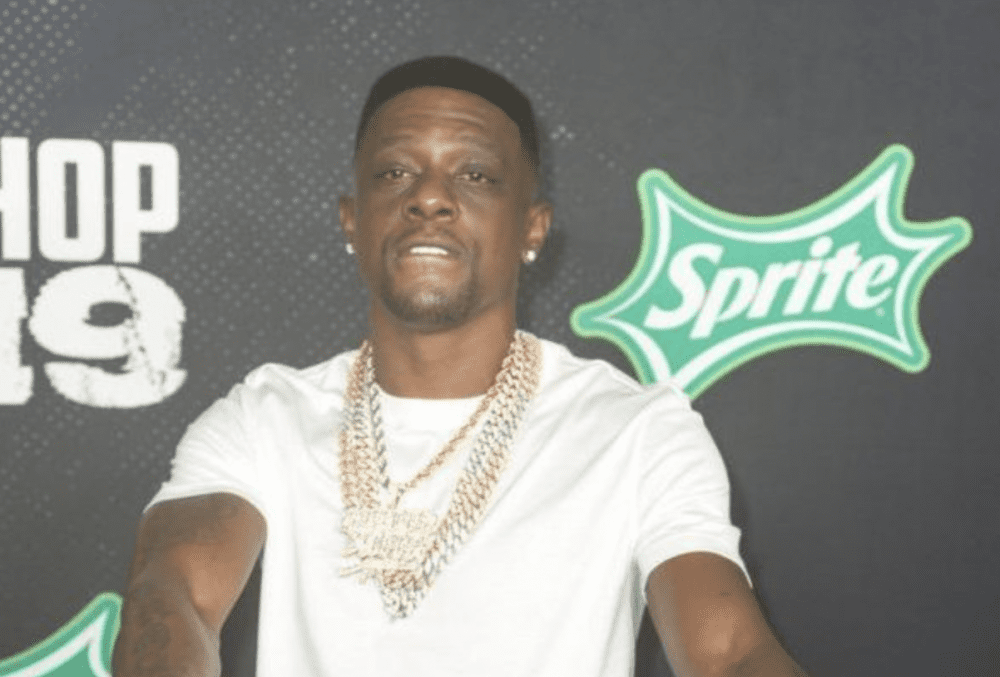 Bombastic rapper Boosie Badazz has been on a tirade against members of the LBGTQ community for a few years now. 
By now, most music fans are aware that Boosie, who was born in Baton Rouge, Louisian as Torrence Hatch, has an older daughter Iviona Hatch, aka rapper Poison Ivi, who has been unapologetic about her homosexuality. She recently showed off her new girlfriend who posted the photo on her own Instagram page. 
The revelation that Poison Ivi was gay initially shocked legions of Boosie fans due to his rabid homophobia and the virulent anti-LBGTQ statements he's made about rapper Lil Nas X and the transgender daughter of NBA legend Dwayne Wade and Gabrielle Union.
Now that his daughter is official with her sexuality, Boosie claims that he still supports and loves her with all of his heart. Nevertheless, Boosie told "The Breakfast Club" with a resolute tone in his voice that he will not give away his daughter's hand in marriage to another woman.
Why do you guys keep saying "How come Boosie say all this stuff about Lil Nas X but his daughter is gay / a stud" he literally said on breakfast club he wouldn't attend or support his daughters marriage to a girl. He's homophobic both ways. pic.twitter.com/XPqtRjFpm6

— he/him (@looserappussy) December 5, 2021
Not surprisingly, fans gleefully mocked Boosie for the way he repeatedly torched Lil Nas X and especially D-Wade for allowing his son Zaya to change his identity to a female.
Boosie when he see his daughter pic.twitter.com/zIPZlnam9A

— SoOffcialNay (@XxStarbabixX) January 17, 2023
Boosie when he catches his daughter: pic.twitter.com/O9olUyuAJF

— Arian Ny (@arian__ny) January 16, 2023
boosie around his daughter pic.twitter.com/cvd2LxMtnW

— jay ® (@Jayydeennn) January 17, 2023
Boosie daughter finally came out I wish everyone flooded his TL cause we need the same energy he gave lil nas or a apology 🤷🏾‍♂️

— 🅱️igDawgTalk 🏁 (@DaRealistNBG) January 16, 2023
Gabrielle Union after reading that Boosie daughter is gay: pic.twitter.com/BQZdN1wXdD

— Mamba Out ✌🏾✌🏾 (@kcjj_04) January 17, 2023
Gabriella Union reading the News about Boosie's Daughter. pic.twitter.com/nkdshxVCv1

— skinny legend? (@wale__awe) January 17, 2023