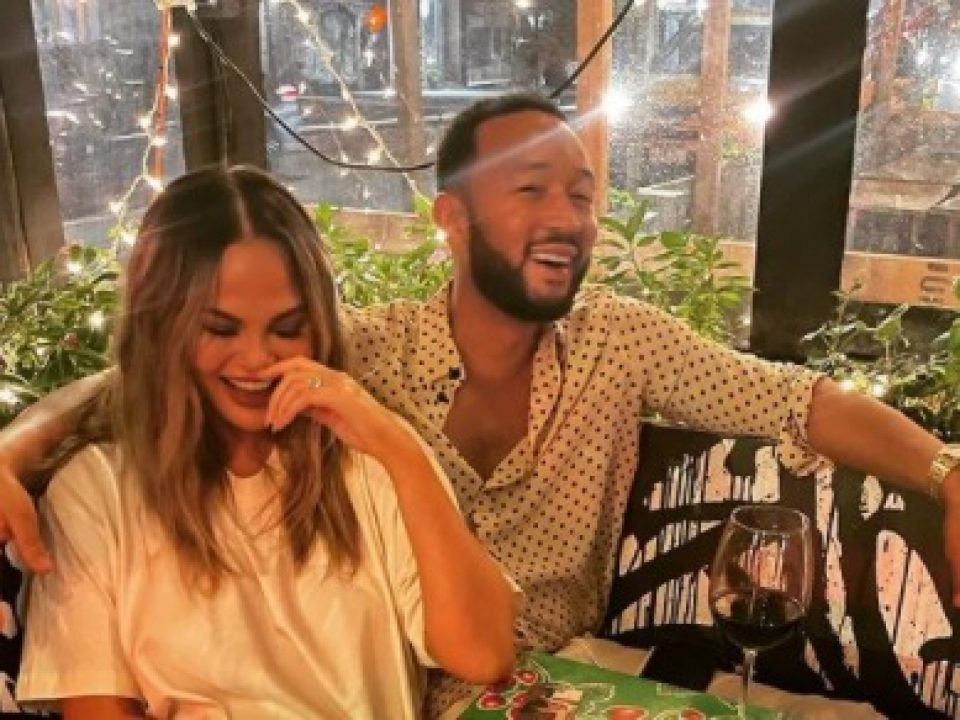 Pop culture let out a collective "awwww" when beloved socialite Chrissy Teigen showed off her newborn daughter, Esti Maxine Stephens. 
The 37-year-old Cravings author brought the infant into the world via C-section on Friday, Jan. 20, 2023.
On Tuesday afternoon, Jan. 24, 2022, Teigen gave her 40 million Instagram followers the first full-face look at the adorable tyke. 
Her husband, singer-songwriter John Legend, emoted on the first public sighting of his third child: "My little Esti 😢❤️."
Some of Teigen's contemporaries also fawned over Esti Maxine. Kris Jenner wrote, "Soooo beautiful just like her mama 💕💗💕💗," and Kaley Cuoco gushed, "Oh em gee what a beaut!!!!!!"
Last Friday, Jan. 19, Legend, one of the few artists in American history to achieve the coveted EGOT distinction – winning an Emmy, Grammy, Oscar and Tony award in a career – also shared with his 15 million IG fans how his two other children, Luna and Miles, doting over their younger sibling "thrilled" him.
This latest post comes a day after she documented postpartum life with a photo.
In that photo, Teigen's showed herself in a gray slip dress in which she is clearly leaking milk. There is also a stain lower down on the dress, likely the result of her C-section. 
Teigen captioned the post, with "omw to bandage together both my wound and 3.8 second clips of Beyonce performing in Dubai until I get a full hbo special."