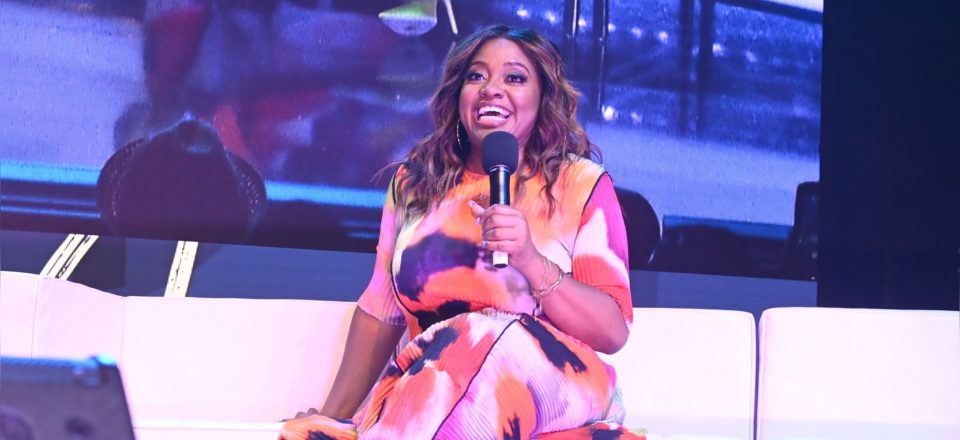 Comedic actress Mo'Nique took umbrage at the way fellow comediennes Sherri Shepherd and Kym Whitley allegedly slighted her after her performance in the original BET thriller The Reading. 
Shepherd, who is now the host of her own eponymous daytime talk show, gave Mo'Nique props for her stellar performance. However, Shepherd added the caveat that Mo'Nique seems to always be embroiled in one conflict or another, which irked Mo'Nique. 
"She's a great actress," said Shepherd, referring to Mo'Nique's transition from stand-up to the big screen.
"Personality wise, she is always getting in trouble. Always," Shepherd continued. "If it's not with another comic, D.L. Hughley, it is with the industry. Somebody."
Mo'Nique took to her Instagram platform to both thank Shepherd and Whitley for complimenting her talent, but to also scold them for suggesting that she is a major problem in Hollywood. 
"You then attempted to show a connection between my personality and me being blackballed, along with the fallout I had with Brother DL Hughley," Mo'Nique penned. "First thing, kids with their parents, criminals with the law, and slaves with their masters, get into trouble, and last time I checked, I don't fit into any of these categories to get in trouble with anyone mentioned, do you two?"
Mo'Nique, who took home the Best Actress Oscar in 2009 for her gritty performance in the critically-acclaimed film Precious, had been at war with the director Lee Daniels for not promoting the film. She was also at odds with Oprah Winfrey and Tyler Perry who produced the movie. Mo'Nique and Daniels finally reconciled after their decade-long feud to collaborate on The Reading.
The comedian, whose legal name is Mo'Nique Hicks, also had highly publicized spats with fellow comedian D.L Hughey and Netflix for allegedly underpaying her.
Mo'Nique advised the two women to go and check her history to see that she never started industry beefs, but that she simply stood up for herself.
"Check my resume," Mo'Nique told Shepherd and Whitley. "I don't go knocking on anyone's door saying things I can't substantiate, but some people have a problem with me because when they knock on my door with b– s— I answer.
"Anytime the team of you two sisters would like to speak with the team of my husband and I, we welcome it. Thank you two again for the compliments, though backhanded, and please know regardless, I still love you both to life 'sisters'! I LOVE US 4REAL!"