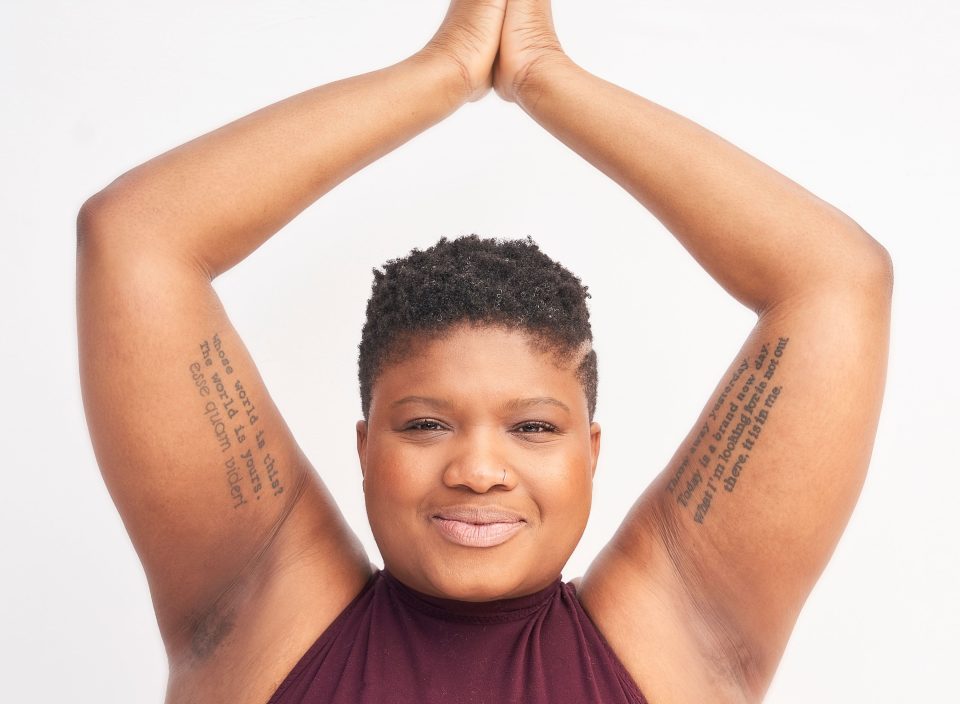 Jessamyn Stanley is a yoga instructor, an award-winning author, and a lifestyle influencer who uses OnlyFans as well as other social platforms to reach her audience. Based in Northern California, she once found herself being shadowbanned on apps such as Instagram for showing too much skin while posting about yoga. Now, Stanley teaches naked yoga to her exclusive subscribers through "The Underbelly."
Her two books, Everybody Yoga and Yoke: My Yoga of Self-Acceptance offer readers a guide to practicing yoga as part of a healthy lifestyle.
Stanley discussed why she uses OnlyFans and gave tips on yoga positions to try in the bedroom.
What made you bring your platform to OnlyFans?
I think I should say off the bat that there was a part of me that did not want to start an OnlyFans account for all the reasons that everyone has complicated feelings about that platform. But I've been creating content for so long and I share my body, I show it in all its glory, and sometimes that means there's a nip-slip here or there; you know stuff happens. My content would just get taken down, shadowbanned, and [was] just being heavily restricted. I noticed over time that it's not just me that has this problem, this is pretty much all fat Black creators for sure have this as an issue at some point. I was like," there has to be a place for me to create content freely and not need to worry about this." So, that's where the seed from posting on OnlyFans came from but what motivated it was being able to share naked yoga specifically. Naked yoga is pretty common at this point, you can go to naked yoga classes in most big cities.
How can yoga prepare people mentally for being intimate?
In my yoga community "The Underbelly," where you can find us on our website and YouTube, we have a whole series of classes that are about getting ready for sex. It is so common to feel not physically equipped, whether it's mentally equipped, or not spiritually present, but also how to just physically open your body, pelvis, hips and hamstrings. You can get creative in the bedroom. It's called the Blossoms series and you can like fully nerd out. It's also fully clothed so you don't have to get naked to do it.
Any yoga positions you recommend trying in the bedroom? 
I would say for physically opening the body, to me is like Happy Baby Pose and if you look at it, it is low-key a sex position. Also Deep Forward Fold, so standing on your feet and just folding forward. Also, just sitting [still] and being able to connect with the breath.