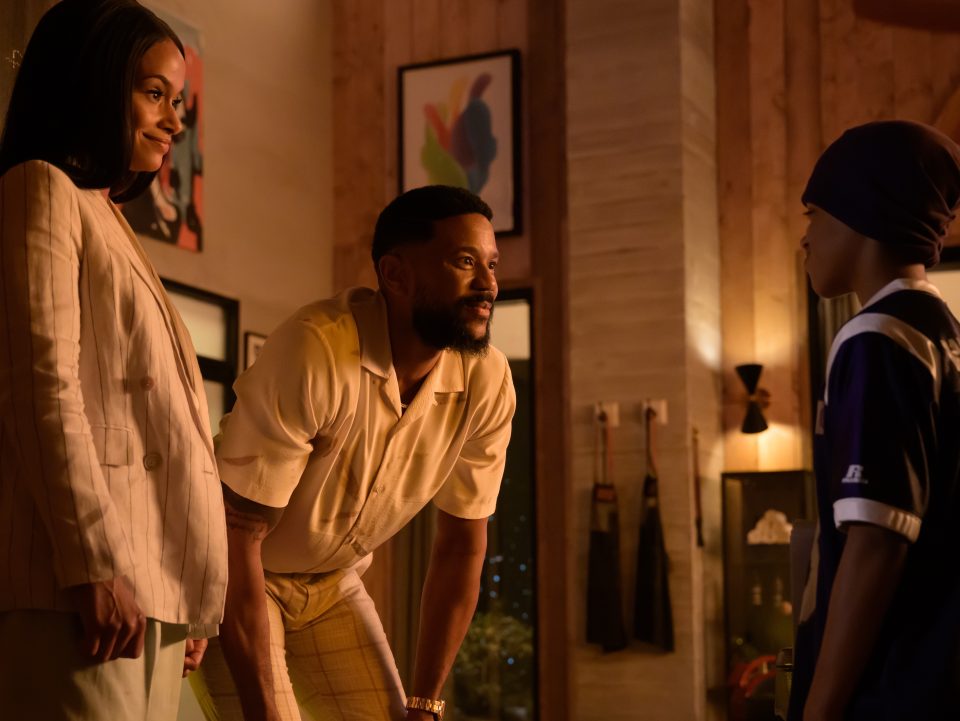 Actor, producer and director Hosea Chanchez may wear many hats, but you best believe he is passionate and dedicated to bringing excellence to each undertaking represented by those hats. In recent conversations, Chanchez shared how the hit show "The Game" helped change the television culture. More importantly, Chanchez opens up about the true passion that leads him to help others with his mental health initiative for black men, and why he is open to everyone who needs it.
If you can recall, when the show first began and what it has become now. Did you see that far ahead, or was it more of a progression?
You know what? There is absolutely no way that anybody could have predicted the path of this series when I first got this show I was about to. I think I was 24. We started on this little network called up in and WB. Then it became the CW. We didn't know we would survive past the first season because it was a niche. Nobody was talking about football, and especially doing it in the confines of comedy. For me, every step of the way of this job, we called ourselves the little engine that could very early on because nobody had expectations for us.
What season did you realize, or did it hit you that it was bigger than it was?
It didn't get me at any point on the CW because we were behind the eight ball every year that we got to pick up.  However, we were the highest-rating show on the CW. You know, having the black show be the biggest show on the network, we were beating everything. I realized that the show was a hit when it got to BET.  That was when we broke records. I mean, I think we were at 7.7 million viewers weekly. We were the highest-rated show to premiere on cable at that time.
You are passionate about mental health for men. How difficult is it to preach, push and make mental health for men a secure and safe place to express themselves?
I created a mental health talk show where we get to talk about and discuss all black male challenges. Not one piece of judgment is allowed. We discuss everything from rape to addiction to molestation and everything in our community. We unpack those things within our guests within ourselves, replace them, and give each other the tools to navigate through this thing that we are in. I say this with full conviction black men, in particular, are in a crisis in this country. The stability of our black men is at a dangerous risk? Yes, we have done an outstanding job at elevating other communities, which is necessary, particularly the work we are doing with women. It is long overdue. You cannot heal your community without healing the mothers of your communities. But the same thing goes for your fathers. That is the reason why it is essential for us to be healthy. It is vital for us to have these discussions about mental health.