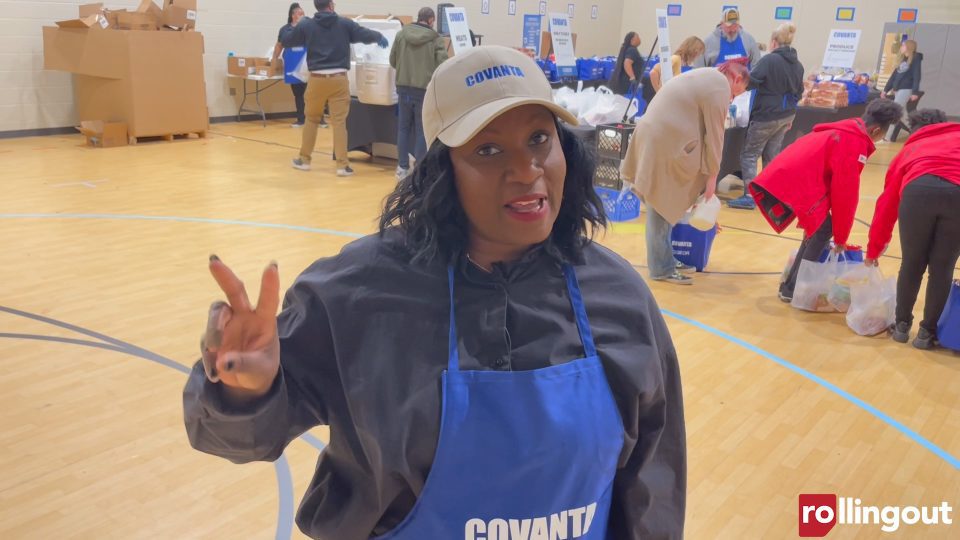 Employees and executives of the Covanta and Goodr companies along with author Munson Steed provided a chicken soup for the soul type of experience when they fed the bodies and minds of Tulsa, Oklahoma residents with food and books on Feb. 25.
At the event, Alyssa Wilds, Covanta senior manager of corporate relations, spoke to rolling out about the giveaway and some of the principles the company stands on.
What were some of the key details involved in putting on this event?
We partnered with Goodr, a pop-up supermarket out of Atlanta. They pop up in a community and provide food for 250 local families. Then, they break it all down and go back to Atlanta. We wanted to be able to do that for the community here because they are in a food desert in Tulsa. Also, many don't even have transportation to get out to other markets, so it's such a great thing to be able to bring this out to them.
What is Covanta's focus?
Covanta is a sustainable part of the waste management system here in Tulsa. That's what we do. We focus on environmental solutions. We are an environmental agency, and we provide waste management throughout our feed across the country.
What are three ways Americans can be more resourceful in 2023?
Reduce, recycle and reuse.
Why those three?
We have to reduce the amount of trash we are making. We're going to run out of space. We're running out of land to deal with all of that trash. I think that is something we need to do because our earth needs us to do it.
How do you recycle the right way?
So, you are not asking a pro about recycling, but I will tell you what I've learned. Since working at Covanta, I've learned what is supposed to go in the recycling bin versus the things I was supposed to put in the trash. Like, styrofoam cups should not go into the recycling bucket, they need to go into the trash. I've learned plastic gallons need to be rinsed out. Two gallons or less can go into the recycling bucket. Broken glass, pizza boxes as long as they're not stained, cardboard boxes from shoes, and different things like that can actually go into the recycling bucket so they can be reused.
This all goes under reduce, recycle, reuse. We want to be able to do that.
What else do you want to say about this act of service today?
I just want to let everybody know that Covanta goes above and beyond to be the best neighbor they can possibly be. So, we want to make sure we partner with the community to ensure the community's needs are always met. This is the purpose of today's event. The purpose of all of the things we're doing around the country is to ensure we are the best neighbor and serve the community's needs, wants and desires.