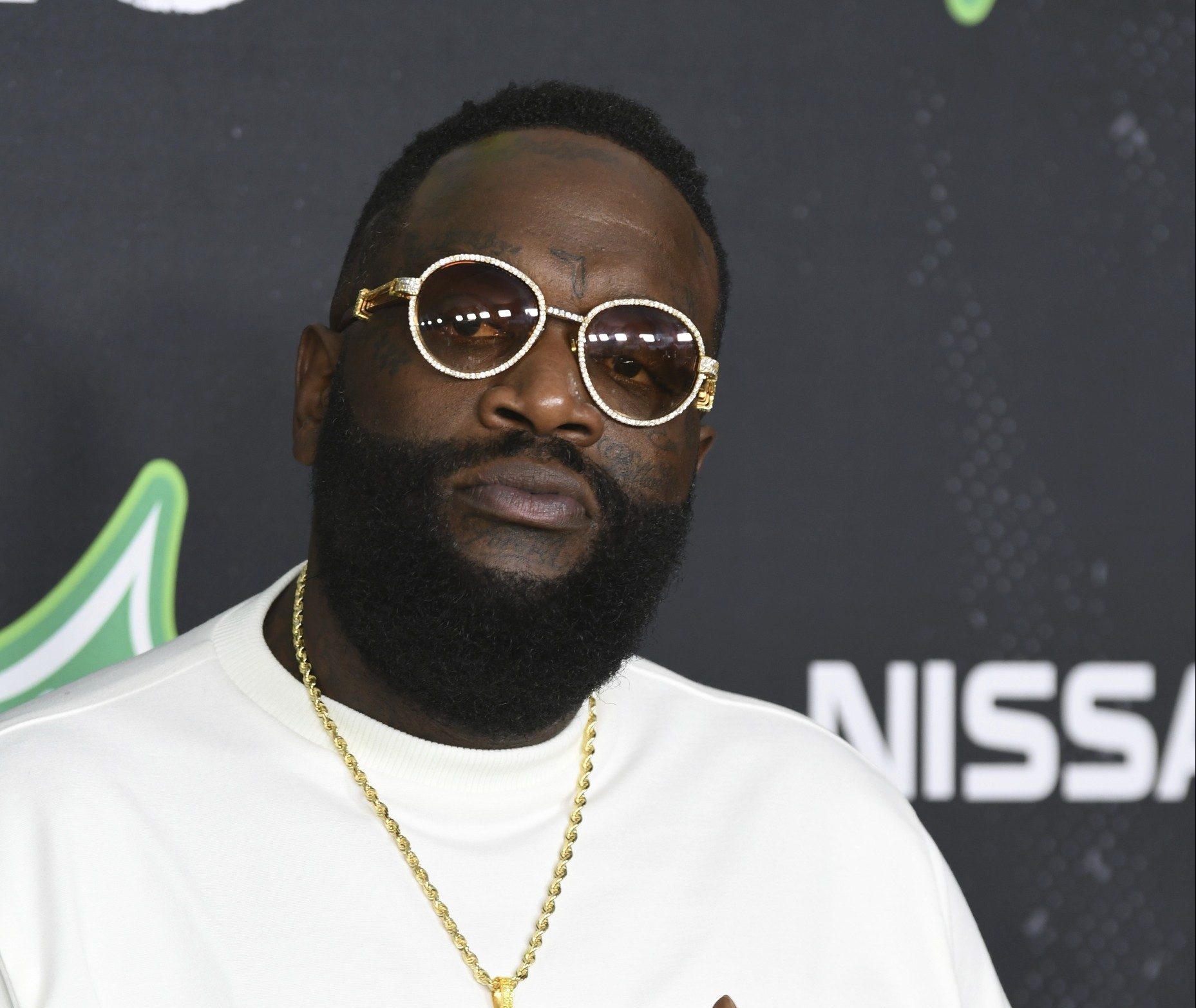 Rick Ross' mansion is the place where the buffalo roam.
This is not just the lyrics of a song. Ross has buffalos on his sprawling property in suburban Atlanta. They have been leaving his massive property and roaming and grazing in other yards, greatly angering his frightened neighbors.
As most pop culture fans are aware, Ricky Rozay bought Evander Holyfield's massive mansion in Fayetteville, Georgia, about 20 miles south of Atlanta.
Ross was reportedly gifted the buffaloes in March 2022 from his Ethika clothing line business partner Darius Burton, according to TMZ. 
"We are gifting Ross these buffalo after a conversation at his birthday party back in January," Burton explained at the time, reported Rolling Stone. "I wanted to get him a giraffe but he wasn't ready for that commitment so he said let's start smaller, like a cow. I said nah, everyone has cows, I want you to have something nobody in your state has, I'm getting you a buffalo."
Ross was ecstatic with the present.
"This is something I spoke into existence," Ross added at the time. "My whole life I wanted a heifer. I got a heifer!"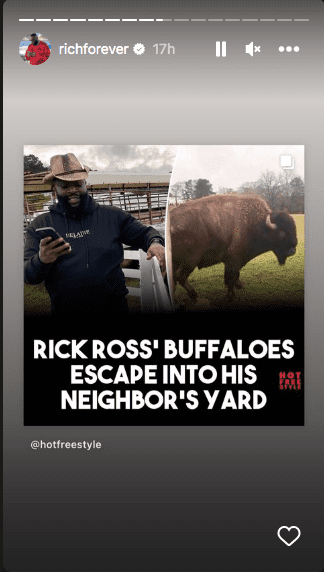 The problem is that male buffalos can reach six feet tall and can weigh up to 2,000 pounds. Even the females, on average, tip the scales at 1,000 pounds. Both are also fiercely protective of their offspring. So you can imagine the fright that one of his neighbors experienced when she came home from work to find these dinosaur-looking creatures munching on the grass in her backyard.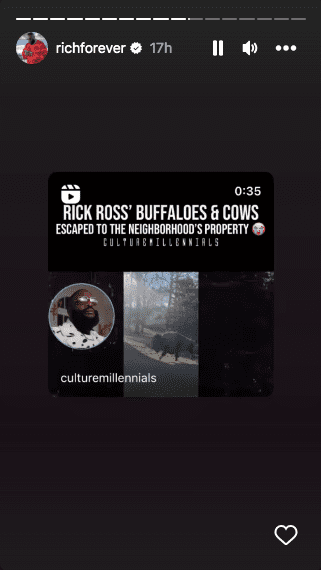 The unnamed neighbor was irate. She stormed over to Ross' property and got into a verbal altercation with a member of Ross' crew. Leaving the rap boss' house unsatisfied, the neighbor called the police. However, Fayette county authorities refused to take a report and told her it was a civil matter.
The unidentified neighbor is now taking the matter up with the city of Fayetteville. No word yet on whether a resolution has been reached between the two contentious parties.