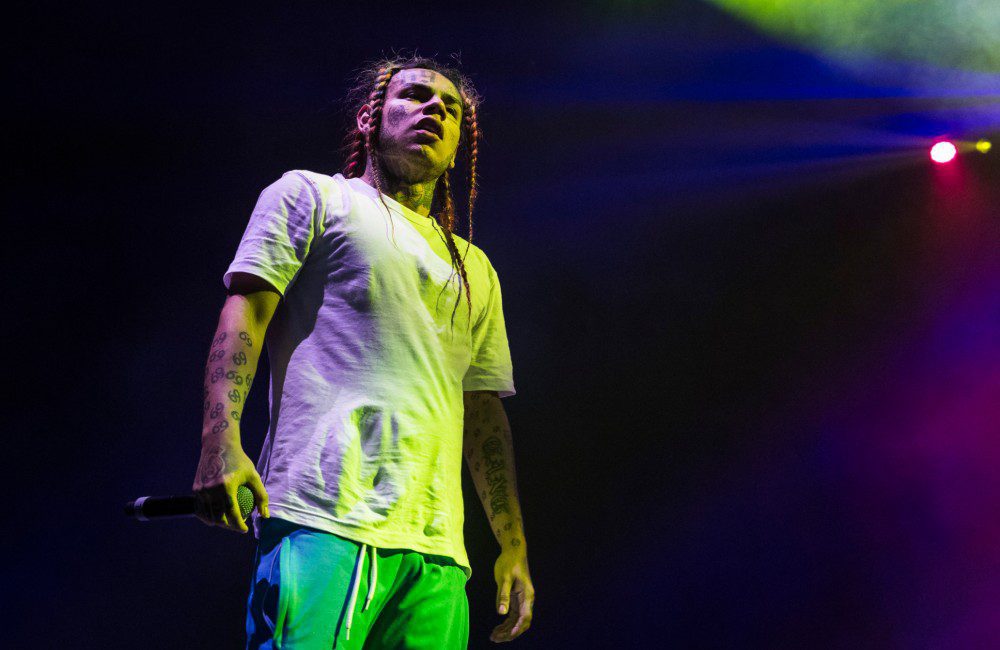 Tekashi 6ix9nine has finally addressed getting jumped on his Instagram. On March 21, the rapper was attacked by three men outside an LA Fitness sauna in Lake Worth, Florida.
In the Instagram post, 6ix9ine posted the video of him being assaulted and in the caption says he's "happy to be here still."
"For two years I been walking around with no security. Not saying I promote that BUT now you see I never really hid from anything," 6ix9nine said in the caption. "If you ever crossed my path or ever came to my house (you girls know who you are) ya can tell the world "Danny drives his own cars and be solo." You know how many of you people seen me in real life by myself in gas stations, supermarkets, restaurants, etc."
https://www.instagram.com/p/CqeG0JLJit2/
6ix9nine continues and says what was done to him at the LA Fitness was "nothing but cowardly."
"I'm not mad this happened. In the street there's no rules so I can't say they were wrong. Obviously it wasn't fair but again the streets has no rules," 6ix9ine said. "Just imagine having nothing to do with a situation and feel obligated to make it your business."
On March 30, the three men responsible for assaulting and robbing the rapper were arrested. The men were identified as 43-year-old Rafael Medina Jr., 23-year-old Octavious Medina, and 25-year-old Anthony Maldonado.