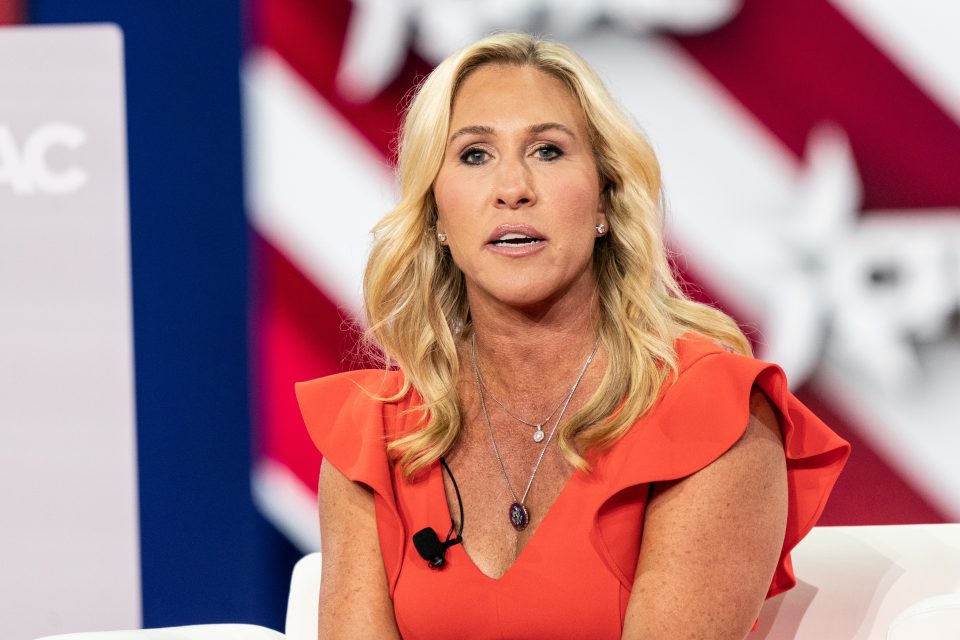 Rep. Marjorie Taylor Greene is known for her some of the inane thoughts and beliefs she's uttered out loud, but a statement she made on April 4 may be at the top of the list. After being indicted and arrested on 34 felony counts of falsifying business records, Greene compared President Donald Trump to two legendary Black men.
"President Trump is joining some of the most incredible people who have been arrested in history today," Taylor Greene said. "Nelson Mandela was arrested and served time in prison. Jesus, Jesus was arrested and murdered by the Roman government. There have been many people throughout history who have been arrested and who have been persecuted by radical, corrupt governments, and it's beginning today in New York City. I can't believe it's happening, but I'll always support him. He's done nothing wrong."
Making the claim during Holy Week is more than ironic. In the Bible, Jesus was arrested before being crucified, and of course, resurrected. Jesus was arrested because the Jews and Gentiles were threatened by his teachings. The aforementioned groups also thought it was blasphemous Jesus claimed to be the King of the Jews.
Mandela was arrested in 1962 for organizing an illegal strike and leaving the country without valid travel documents. Mandela was released 27 years later.
Meanwhile, Trump has been indicted for allegedly paying adult film actress Stormy Daniels $130,000 in hush money. Trump is also accused of paying a former Trump Tower doorman $30,000 who claimed to have a story about the former President having a child out of wedlock. Another allegation in the indictment is a separate $150,000 payment to former Playboy model Karen McDougal to keep her quiet about an affair with Trump prior to the 2016 election. While there's no New York state law prohibiting hush money payments, Trump is accused of falsifying business records by concealing monthly reimbursement payments he made to Cohen as checks for legal services, USA Today reported. Falsifying business records is a misdemeanor, but Trump received felony charges because he's accused of lying about the records to cover up other crimes.