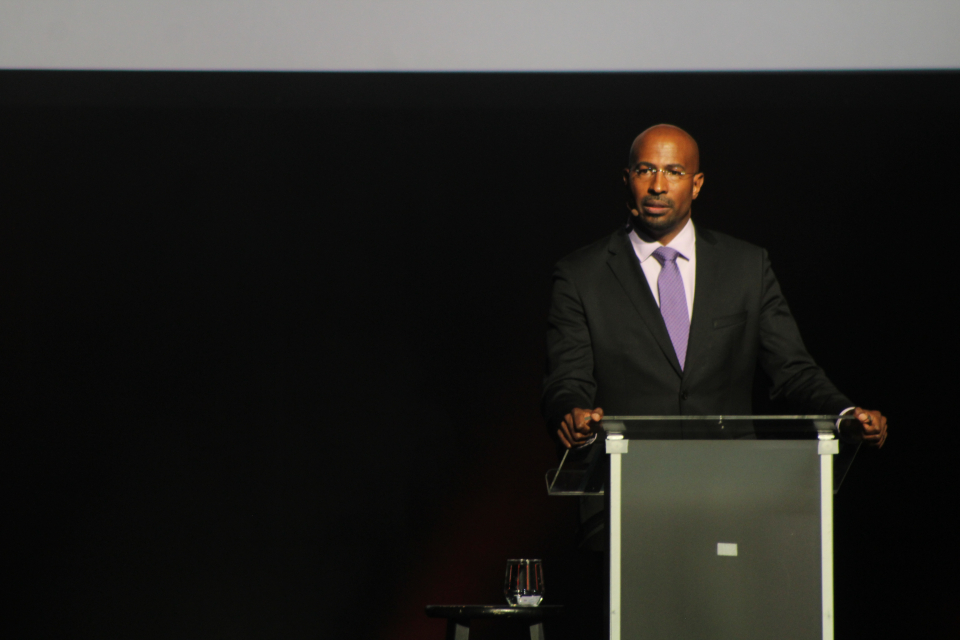 Van Jones was lambasted on social media for feeling "bad" for former President Donald Trump after he was indicted on an agglomeration of criminal charges related to allegedly paying off his mistress.
As Jones watched Trump's somber face while he was being processed in a federal court in New York's Lower Manhattan on Tuesday, April 4, 2023, the longtime CNN contributor also remarked that Trump was simply an elderly man having an off day.
"That is not a conqueror," Jones said as a quizzical look was affixed to the face of CNN anchor Anderson Cooper. "This was a granddad having a bad day."
On the day that urbanites commemorated the 55th anniversary of the assassination of Dr. Martin Luther King Jr., Jones was seen by many Blacks (and Whites) as a sycophant caping for his benefactor once again.
"He looks sad," he explained. "I don't like the prison system, so I don't like this process … doesn't mean that accountability is not owed. We don't know what he's going to be charged with but with that moment, that is not a conqueror. That is a granddad having a very bad day."
Notice the posture adopted by Cooper as Jones opines on the aesthetics of the history-making moment. Trump became the first former president to be charged with criminality.
Lol. You know what I always tell you guys about Van Jones. https://t.co/oCRaAMIzbm

— Soledad O'Brien (@soledadobrien) April 4, 2023
Trump, of course, was summoned by New York County District Attorney Alvin Briggs to Manhattan to answer the 34 charges of misappropriating funds to make it appear that his payoffs to adult film star Stormy Daniels were "legal fees," as CNN reported.
The former president pled not guilty to falsifying cheque records and ledger entries in 2017 so that his attorney, Michael Cohen, could compensate Stormy Daniels for her "services." And, of course, to keep the porn actress quiet about his dalliances outside his marriage. 
Black Twitter and others were outraged that Jones could affix his lips to try to engender sympathy for Trump, when Trump failed to do the same for the Exonerated 5 or many others he allegedly cheated throughout his life.
Black people whenever Van Jones opens up his mouth pic.twitter.com/aUMdps4W9H

— Richie Incognito (@Solomon_Imhotep) April 4, 2023
You mean this Van Jones? pic.twitter.com/XATniISeii

— Takia Brown (@TakiaBrown) March 31, 2023
Van Jones hasn't been to a cookout in over a decade. pic.twitter.com/Rp5IAjLfpc

— Jay (@jhadit9) April 4, 2023
Van Jones never misses an opportunity to embarrass himself. https://t.co/sKn0Mr9VNI

— The Hoarse Whisperer (@TheRealHoarse) April 4, 2023