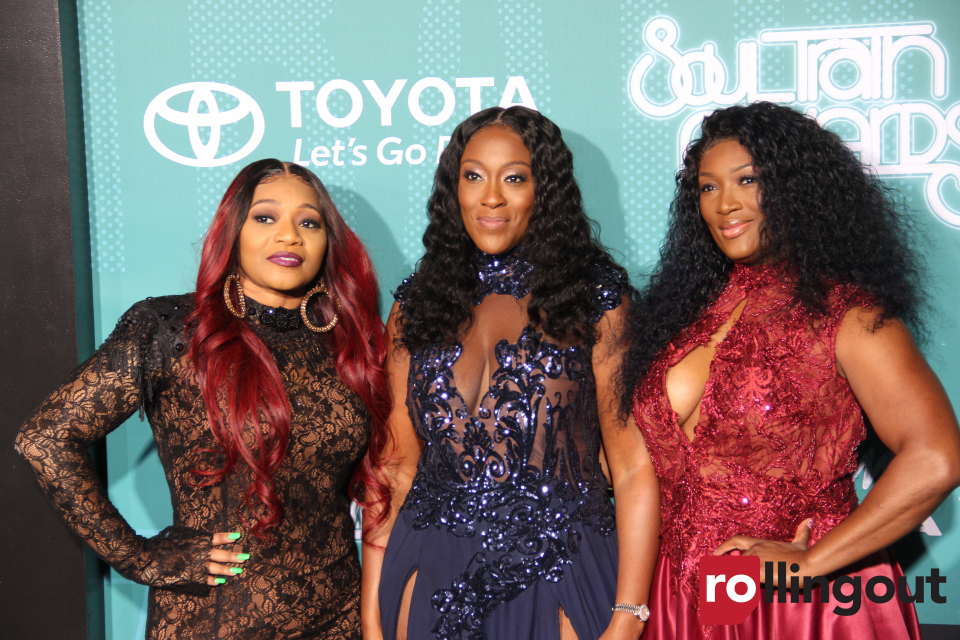 SWV now wishes they had never filmed the reality show with fellow girl group Xscape, citing the constant "disrespect" and talking down to them despite the fact that both are bestselling, multiplatinum acts.
The women of SWV – Cheryl "Coko" Gamble, Tamara "Taj" Johnson, and Leanne "LeLee" Lyons – expressed regret that the two groups could not recapture the magic they had when both bands reigned over R&B in 1990s. While visiting Sherri Shepherd, the group talked about butting heads with Xscape on and off camera throughout the filming "SWV & Xscape: The Queens of R&B."
"I wanted it to be fun. I wanted us to go back to the 90s and relive our youth and have so much fun. It wasn't anything that I thought it would be, so I kind of regret that part. I feel like now we'll probably never be able to have that again. I was just a little disappointed," Johnson said on the "Sherri" show.
"Too much was said. Too much disrespect. It's just been really crazy. And I honestly was not expecting it like that at all," Gamble added. 
"They were hoping that getting all of us together, it would have been some real women's empowerment thing," Lyons chimed in. "And it would have been so huge if we just got together you know … it can't always be about one person. Somebody has to say 'come on y'all we can do this together.' You get an idea, you get an idea, let's do whatever it takes. You can't ever get to that point if one person is pulling one person down. It's not going to work."
When Sherri Shepherd asked the group if they would ever tour with Xscape, there was a pregnant silence as all three simply looked at each other, eliciting loud laughs from the audience.
Lyons said it's difficult to envision a joint tour with Xscape at this time.
"You never know. If things can be worked out. We are not going to be anyone's sidekick. And we're not going to allow you to talk to us in any way. It has to be fair for everybody," Johnson added. 
"If it's fair, we'll be there in our overalls and our flats," Coko joked, referencing Xscape's shade about their concert costumes.
Fans of the two groups weighed in on the drama-filled season of the "Queens of R&B."
Sad SWV and Xscape aren't close anymore because they could've banded together against Rocky and Bullwinkle's lying, stealing asses. Instead they wanted to talk about overalls and flats and not do the tour!

— The Morally Corrupt Tay Resnick (@SweetTayPie0104) April 6, 2023
My biggest takeaway from SWV & Xscape has nothing to do with Tocha… it's that Lee Lee is THE MOST NEW YORK BROAD OF ALL TIME.

— Naima Cochrane (@naima) April 5, 2023