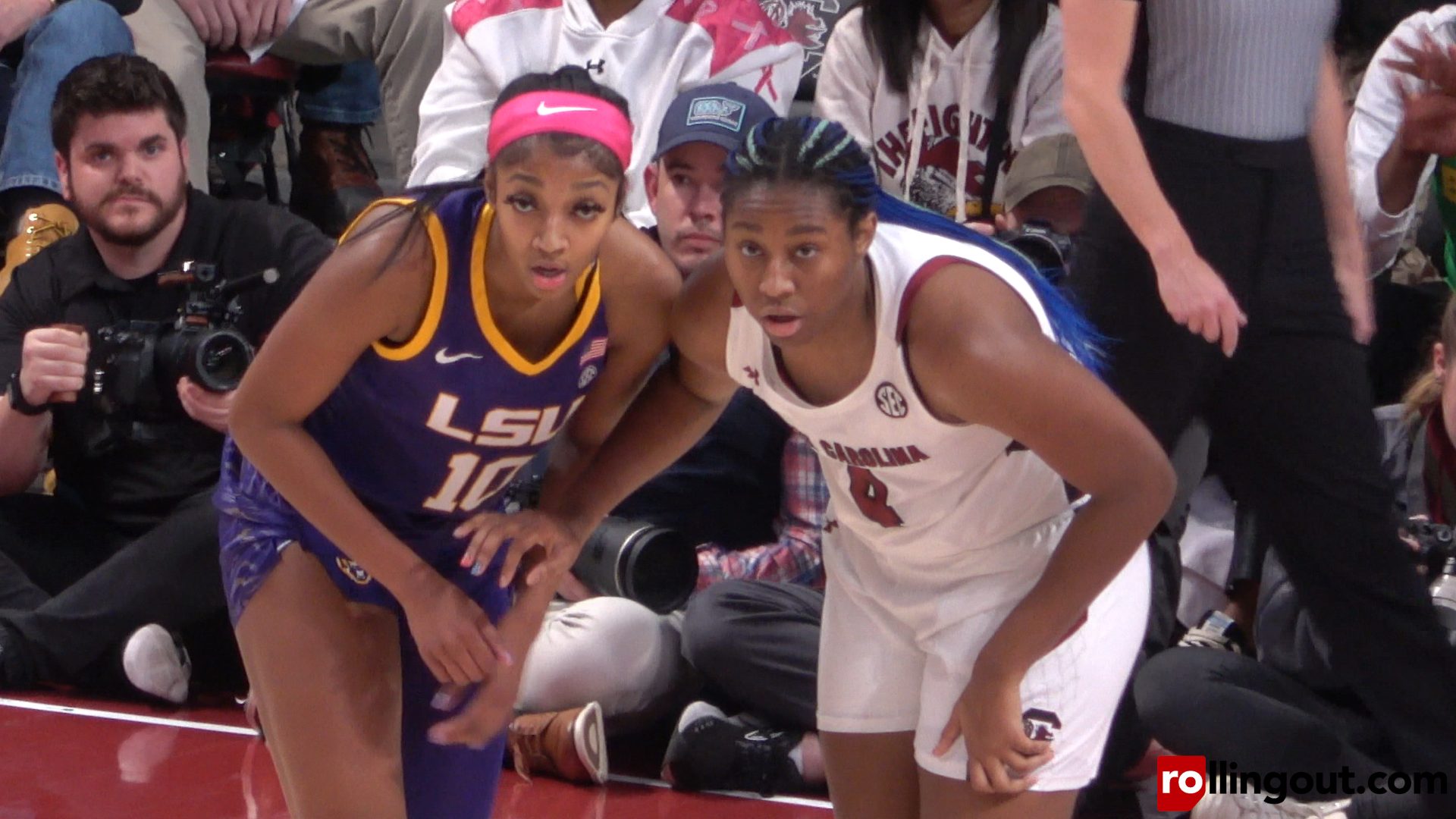 When you are featured on "Saturday Night Live," you know you have arrived in pop culture.
LSU superstar Angel Reese continues to reverberate throughout America after she taunted an opponent in the closing seconds of her team's NCAA women's national championship.
In the immediate aftermath, the "Bayou Barbie" was roundly criticized by some Americans who characterized Reese's gesture directed at Player of the Year Caitlin Clark as "classless," among other insults. Reese, however, used the attention as currency because she has translated her fame into 17 NIL deals since the title game two weeks ago, the most of any collegiate player, male or female, in the country.
Now she is the subject of a "Saturday Night Live" skit, which solidifies her transcendent star status. The quality of the skit, however, is another matter altogether.
Cast member Punkie Johnson played Reese in the "SNL" news segment with anchor Michael Che. making references to Caitlin Clark, Jill Biden and NIL deals. Wearing an LSU basketball jersey, Johnson was pointing at her ring finger and waving her hand in front of her face, the gesture that sent shock waves through middle America. The gesture originated with WWE star wrestler John Cena who would wave his hand in front of his face to indicate, "you can't see me," meaning the opponent was not on his level. Clark made the same gesture earlier in the tournament and was praised for it.

Watched with this exact face the entire time pic.twitter.com/ibFowNCWju

— Lab Ox (@KingLabOx) April 9, 2023
Remarkably, Reese remains unscathed and unbothered by all the attention, both positive and negative, that has come at her like a typhoon.
When asked on how she has coped with the criticism, Reese said, "I've been dealing with it since high school, so it's obviously not new for me," she said on ESPN's 'NBA Today.'
"I want to take on that role of being the Black woman that's going to stand up for the girls that may not have a voice," she added. "I don't care what anybody has to say about me. I love who I am. I'm authentically me."
Meanwhile, most fans consider the "SNL" skit about her as authentic trash, based on the responses.
Hmmm… The only line I liked was about Baby Gap. Angel doesn't speak in a hard & aggressive tone as portrayed here either.

— Eternity (@Eternity9) April 9, 2023
Funny or not, she made SNL… haters gonna hate. Hahahah

— Julie Middleton (@JulieMi17300708) April 9, 2023
Y'all could've kept this in the drafts

— He Who's Pencil DIFFERENT (@JaFleuTheArtist) April 9, 2023
They really reached with that one…👎🏾

— Martin (@Imdasupa1) April 9, 2023
Go back to the writers room this is awful

— WES203 🇷🇸 (@XVI16XVl) April 9, 2023