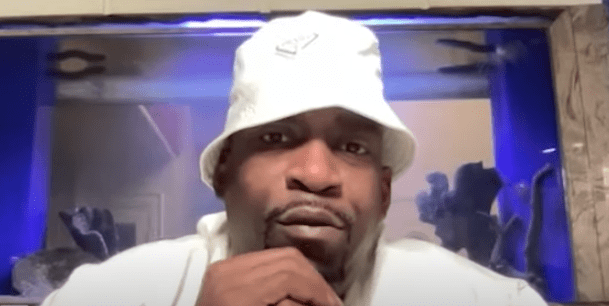 The originator of the "You Can't See Me" hand wave gave kudos to Angel Reese and Caitlyn Clark for popularizing his gesture for a new generation.
Rap elder Tony Yayo thinks it's "crazy" that Reese was crucified by White Americans when she flashed the famous hand wave during LSU's victory over Iowa in the women's collegiate national championship game. Yet Clark, who is White, was celebrated when she made the same move earlier in Iowa's victory over Louisville in the Elite Eight contest.
Yayo, who was born Marvin Bernard 45 years ago in New York, said trash-talking is inextricably intertwined with competitive sports.
"Any kind of sports, talking trash is a part of the game," he said. "I mean, it was for the championship game. It's competition. Even when I'm playing 2k — if you playin' in the game, with video games, we get excited. You know?"
The former G-Unit soldier said that it was "cool" that John Cena, who had been falsely credited with creating the move, gave a shout out to Yayo when he visited "The Tonight Show Starring Jimmy Fallon." 
"I mean, Kanye West talked about doing the Yayo dance in a song," he said. "John Cena mentioned that he got it from me. So I'm cool with it, you know? It's just a dance. I don't take nothin' personal. It was a dance I created because I was trying to hide from the police. But shout out to all them people — John Cena, Angel Reese, Caitlin Clark — and definitely Flavor Fav. But Angel Reese? You know, she took the 'U Can't C Me' dance to a whole 'nother level."