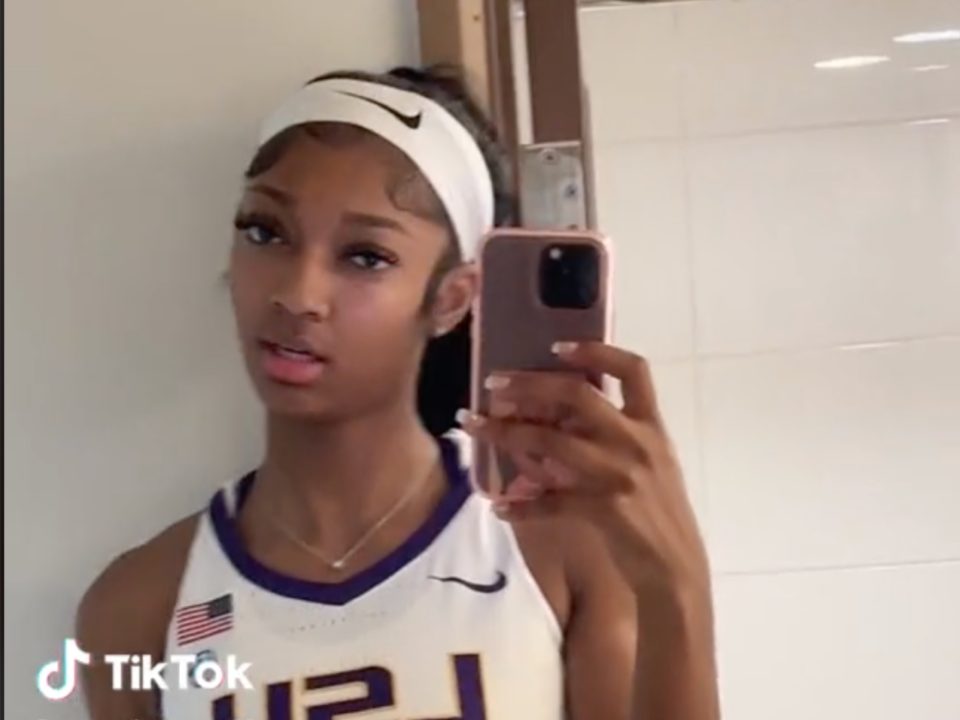 LSU Tigers superstar Angel Reese doesn't accept the first lady's apology for inviting the title-winning team and runners-up to the White House and declares that she won't go to Washington, D.C.
The flamboyant forward is a member of Louisiana State University women's basketball squad that just won the national championship on Sunday, April 3, 2023. They resoundingly defeated the Iowa Hawkeyes, 102-85, while putting up record points in the victory and attracting a history-making viewership to watch the game on television.
Per normal protocol, only the winning team gets a phone call and invitation to visit the White House. However, on Monday, first lady Jill Biden said she'd asked her husband and POTUS to invite the runners-up, the Hawkeyes, to the East Wing celebration along with LSU.
That suggestion infuriated Reese and other LSU teammates. Now, in an interview with the "I Am Athlete" podcast, Reese resolutely stated that she won't go to the White House and wants to visit the Obama's house instead.
Reese, named an All-American and the Final Four's Most Outstanding Player, indicated that there were "a lot of phone calls" made about the White House visit. 
"That's why she wants to come out and apologize," Reese explained. "But at the same time, I don't accept it, I'm not going to lie to you. I don't accept the apology. You said what you said. I said what I said. You can't go back on certain things that you say."
The 20-year-old junior added that if the Bidens want to invite the Hawkes "because of sportsmanship," she said she'll go to Joe Biden's former boss. 
"[Iowa] can have that spotlight. We'll go to the Obamas," Reese said. "I'm gonna see Michelle. I'm gonna see Barack."
Reese hinted that the tension between the LSU Tigers and the first lady may have emanated before the game even started. Jill Biden wanted to visit the team in their locker room, but was rebuffed by the team.
"We said no," Reese revealed. "We said we didn't want to."
When queried as to what is behind the sour sentiments towards the Bidens, Reese said President Biden picked other teams to get to the title game.
"He picked somebody else to win the national championship, he didn't even put us on his bracket to get out of Baton Rouge so I was like, 'bet.'"