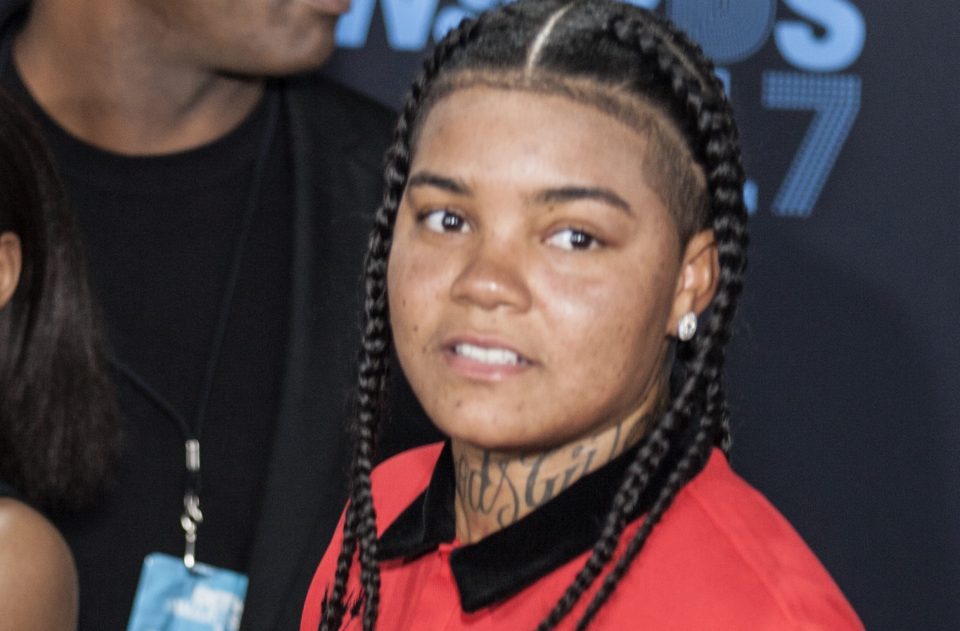 On March 15, 2023, a video went viral after fans became concerned about Young M.A's appearance. The video showed the "Ooouuu" rapper sitting in a barbershop where she appeared to look ill.
Fans are worried about Young Ma's health after a new video of her surfaces pic.twitter.com/v1zdNeoXPP

— SAY CHEESE! 👄🧀 (@SaycheeseDGTL) March 14, 2023
From the video, you can see that her face looks drawn and her eyes have a yellowish tint. Soon after other pictures surfaced showing her looking drastically different than we remember. The rapper is known to be private with her personal life, so fans began to speculate aboitwhat could be going on.
Can someone inform me what's happening to one of my favorite raper young ma, she looks unwell 😭😭😭😭 pic.twitter.com/ZYJrz6rNQL

— Bigfishtech🐳🇿🇲 🇿🇦 (@jonathanlupand0) April 10, 2023
As of April 10, 2023, another video of Young M.A surfaced with her explaining what has been going on with her health and what she has on the way.
"What up, I know I've been lowkey. You know what I mean? Long story short, basically this is a small setback for just a comeback. Unfortunately, I made a lot of wrong decisions in my life and things start to catch up with you or whatever the case. I just want y'all to know, besides all that I'm actually doing better. I've been getting well and I've been very much sober. But anyway, I don't want to go specifically into details because I really want to bring you all on my journey. So, besides [that] I'm dropping some new music of course. I'm also going to have a documentary of my story or whatever the case may be, so I can keep y'all in tune and catch y'all back up. Because I know y'all have been wondering and all that. Y'all know I'm mysterious and I keep my personal problems to myself. But now it's time to expand that and express that to y'all," Young M.A shared on her Instagram story.
Young MA updates fans on her health after many were concerned over last month's viral video 🙏pic.twitter.com/unlXHdeC1Y

— My Mixtapez (@mymixtapez) April 10, 2023
In the following video, she appeared to be hopeful for the summer and even shared a smile with fans.
"So, basically to say it's going to be one of those M.A summers I promise you. You know what I mean? So, stay tuned and bear with me too because I know it is me. It's my fault, but I love y'all. But things happen unfortunately but I got y'all back man. I'm still here, and I'm not going anywhere," Young M.A concluded.
Fans responded to the latest video that surfaced with words of encouragement for the popular rapper.
Prayers up for @YoungMA and a speedy recovery. Get well Sis!

— 4oremoz (@4oremoz) April 10, 2023
Seeing young ma eyes like that kinda made me sick 🙏🏾😪

— Montgomery 🤍 (@dannn_i) April 10, 2023
been needing some new young ma songs 😭

— slim (@_cancermoon) April 10, 2023