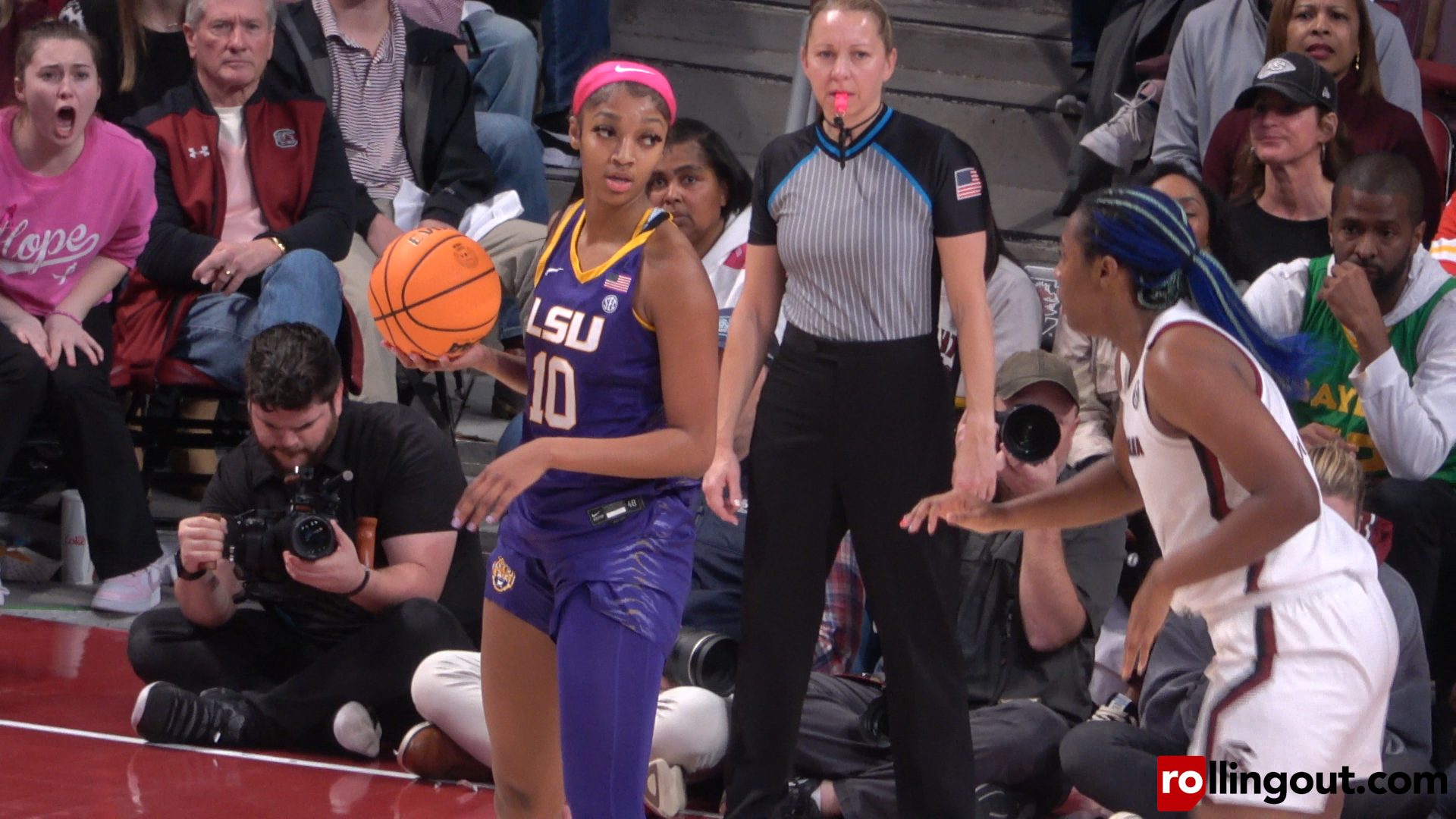 LSU Tigers superstar Angel Reese has monetized and capitalized on her fame like no other woman in the history of college basketball ever has.
Following her LSU Tigers record-breaking vanquishing of the Iowa Hawkeyes and their superstar Caitlin Clark, Reese's social media fan base and monetary gains have both tripled, according to On3.
Reese's popularity has rocketed upward since the thrilling 102-85 national title game victory in early March, to the point where she now has 3.5 million followers on Instagram, Facebook and Twitter.
To boot, Reese's NIL valuation catapulted from $350k to $1.3 million in two weeks since the women's championship that brought in a record-breaking 9.9 million viewers.
Reese's unprecedented NIL deals is the most among women in college basketball and have her ranked 13th among all athletes in America, high school or college. Bronny James is currently ranked No. 1 with an astounding $7.2M valuation — and he hasn't even walked across the high school graduation stage yet. Arch Manning, also in high school and a member of the Manning football dynasty, is a distant second with a $3.8M valuation.
Just for kicks, LeBron James' younger son Bryce James, a high school freshman, also sports a seven-figure valuation of $1.2M.
On3 has listed the following companies that are now doing business with the charismatic athlete that is Reese:
Campus Ink on 4/05/23
Raising Cane's on 4/04/23
Intuit TurboTax on 4/01/23
JanSport on 3/21/23
Bose on 3/14/23
Banter by Piercing Pagoda on 3/10/23
Sonic on 3/09/23
TOGETHXR on 2/11/23
Gordon McKernan Injury Attorneys on 11/17/22
DTLR on 11/03/22
Hancock Whitney on 11/02/22
StyleByStudio33 on 10/24/22
Coach on 8/25/22
Amazon Merch on Demand on 7/30/22
McDonald's on 4/30/22
Sparkling Ice on 3/28/22
Bantam Bagels on 3/27/22
Xfinity on 3/17/22
Wingstop on 3/13/22
TIAA on 3/01/22
Outback Steakhouse on 2/02/22
Discord on 12/15/21
STARFACE on 11/20/21
Giant Food on 10/30/21
Prissy Athletics on 8/02/21