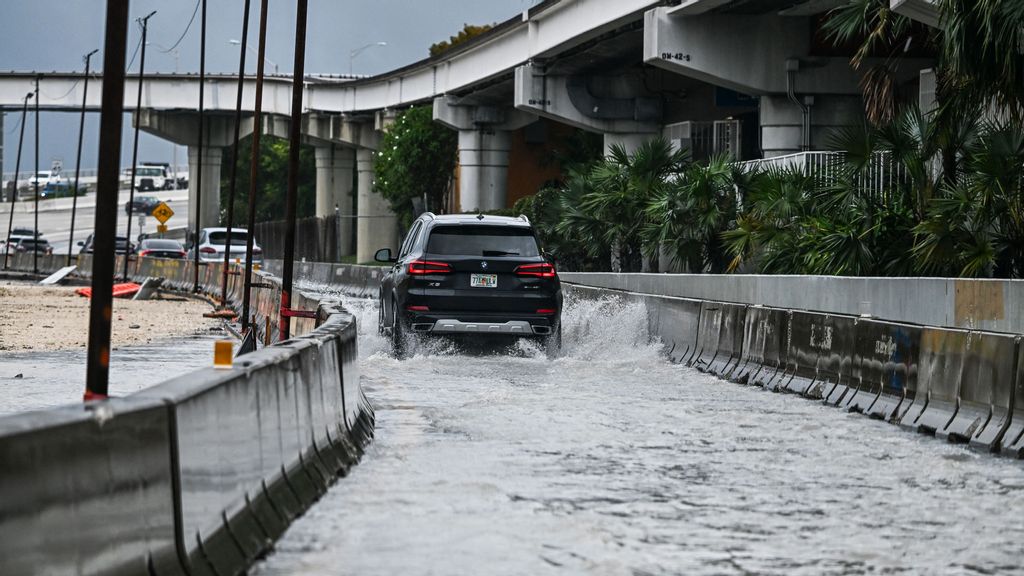 A stormy period forecast for the southeast United States began on Wednesday, as a flash flooding emergency hit the Fort Lauderdale, Florida, area.
The flash flood emergency was issued by the National Weather Service Wednesday through the late-evening hours for Fort Lauderdale, as well as areas near Hollywood and Dania Beach. A flash flood warning was in effect earlier Wednesday throughout Broward County.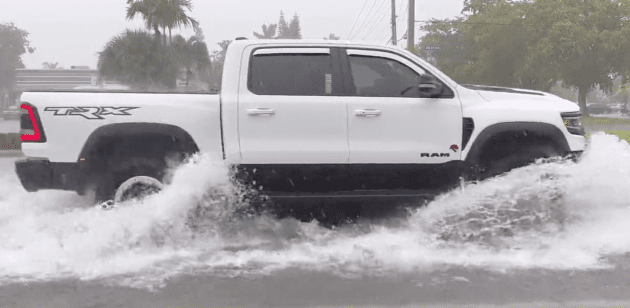 A bevy of vehicles was seen submerged in water near the airport, and a local fire station was forced to evacuate as over a foot of water poured into the station.
"This is from my friend," Thomas Kennedy said on Twitter, a resident of South Florida. "Has been stuck in her car for an hour at Fort Lauderdale airport due to intense flooding.
Fort Lauderdale Fire Rescue stated Wednesday evening that due to the "severe flooding in multiple areas of the city," residents should stay off of roads and "remain home unless absolutely necessary." Flooding on Interstate 95 was evident early in the afternoon hours.
Over the past 48 hours, Fort Lauderdale received 17.63 inches of rainfall, with nearby Dania Beach recording 19.01 inches. Other locations such as Hollywood, Plantation and South Miami received at least 9 inches of rain.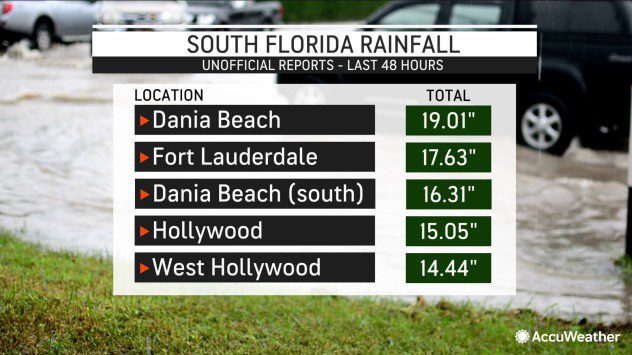 Around 3 p.m. EDT, a tornado warning was in effect for areas north of Miami, including Pembroke Pines. Radar indicated a tornado moving northwest in the area, and a second tornado warning was issued shortly after for Hollywood.
"Extremely heavy wind and rain pounding Miami," Walk & Wall Street said in a tweet. "Water starting to flood the streets."
The flooding took place as rain, thunderstorms and winds continued to gather over the northern and eastern Gulf of Mexico. These threats are forecast to spread across parts of Florida, Georgia and the Carolinas into Friday evening.
Temperatures where in the 70s and the 80s that included deep moisture and gusty winds.
It has interrupted tourism in South Florida where one tourist came to Miami to vacation in Miami Beach.
"We come to the beach to have a sunny, nice weekend," said a visitor who now has to make alternate plans. 
"And this weather is like, it's not cold, it's annoying," the visitor said.
The Miami Police Department warned drivers in a tweet to avoid certain areas in the city.
South Florida has seen the street underwater for two straight days as daily commuters navigate through the rough waters.
Produced in association with AccuWeather
Recommended from our partners
The post Flash Flood Emergency Reported In Fort Lauderdale As Heavy Rain Drenches South Florida appeared first on Zenger News.