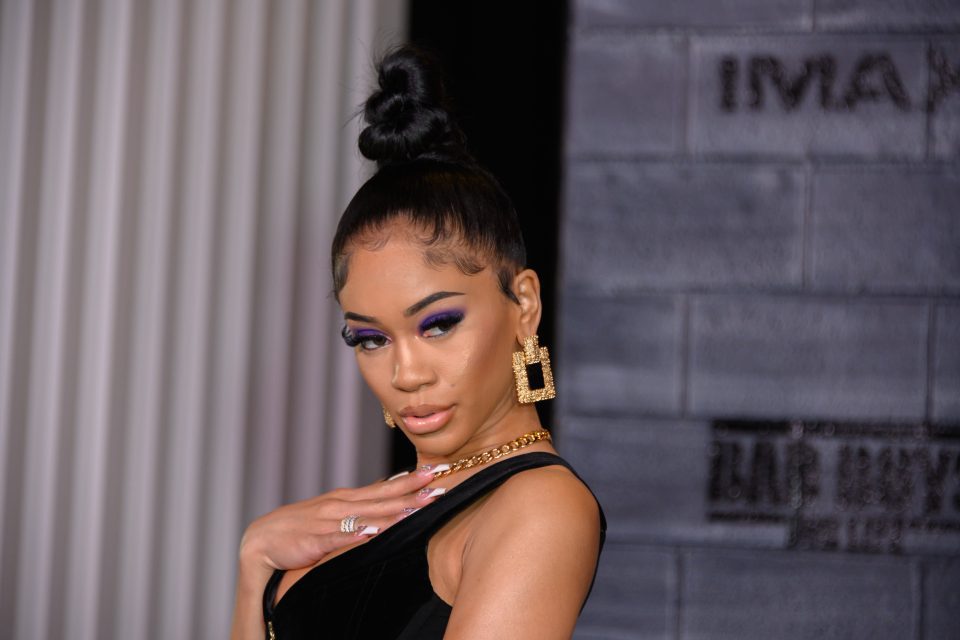 Rapping isn't the only thing Saweetie is known for, especially after turning heads over the weekend with her latest hairstyle at Coachella. The California native arrived with her hair hand-painted by stylist JStayReady in bright rainbow colors forming a heart shape that matched her colorful outfit for the music festival.
The article details how Saweetie's stylist created the colorful coif. JStayReady started by bleaching Saweetie's hair to a platinum blonde color, and then painted the rainbow colors onto her hair using hair dye and a brush. The result was a vibrant, multicolored hairstyle that perfectly complemented the rapper's look. 
"I wanted to create a look that would stand out and make [Saweetie] feel confident and beautiful," the stylist shared. He also noted that the rainbow hair trend has been growing in popularity, especially among young people who want to express their creativity and individuality through their hair.
Female unity was the order of the day for this year's festival, as Latto brought out Saweetie during her set to perform the remix to "B—- From Da Souf." Saweetie took the opportunity to give Latto her flowers at the end of their performance. She shared "You know, us rap girls be working our a– off. I just want to give Latto her flowers. She can rap her a– off. B—- and you look better than me." Latto responded in awe, "Please," before Saweetie signaled the crowd to say, "I love Latto."