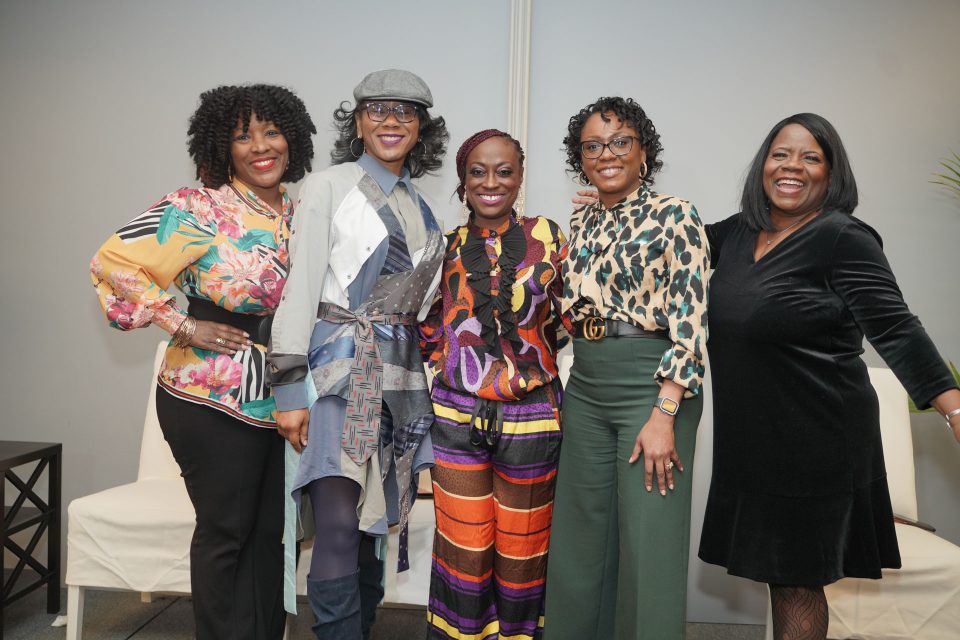 The second annual She Owns It She Biz Conference for Black Women was a powerful gathering of entrepreneurs, c-suite executives, business professionals, and thought leaders. The conference in partnership with the UIC CHANCE program was held at the UIC Forum in Chicago on March 24, 2023. It featured a host of speakers, panel discussions, workshops, and networking opportunities. The event, strongly supported by Black men, was designed to put Black women first and encouraged everyone to attend and support the initiative to empower one another. The conference was sponsored by Wintrust, US Bank and rolling out. 
One of the key themes of the conference was the importance of community and collaboration. Several speakers emphasized the need for Black women to support each other in their career endeavors, build networks of mutual support, and share knowledge and resources. The conference provided ample opportunities for attendees to connect with each other and build important relationships.
"We want to celebrate everything we are as Black Women for ourselves," said Christi Love, With an Eye PR and conference creator. "The day was filled with so much love and positivity.  We came together to learn and network as we strengthen ourselves. Our team and I look forward to doing it again next year."
Another important theme of the conference addressed the unique challenges faced by Black women entrepreneurs and business professionals. Several speakers discussed the ways in which Black women are often excluded from traditional networks of funding and support, and the importance of creating new pathways to success. The conference featured a number of workshops and panels focused specifically on these challenges, offering practical advice and guidance for Black women looking to start or grow their businesses or move up the ladder in their career. 
Overall, the She Owns It She Biz Conference for Black Women was a powerful and inspiring gathering that highlighted the incredible talents and accomplishments of Black women. It provided a platform for Black women to connect, share knowledge and resources, and support each other on their journeys. 
Dr. Gena Jones, the author of Legacy Made Simple, served as the keynote speaker. Bonnie McDonald, president and CEO of Landmarks Illinois, closed the conference with remarks about the efforts to preserve the home of Mamie Till-Mobley, the mother of Emmett Till, in the West Woodlawn neighborhood on the South Side of Chicago. DJs Leon Rogers and Chris Rob provided entertainment throughout the day — just one of the many examples of how Black men supported the mission.
Take a look at a few pictures from She Owns It She Biz in the gallery below.