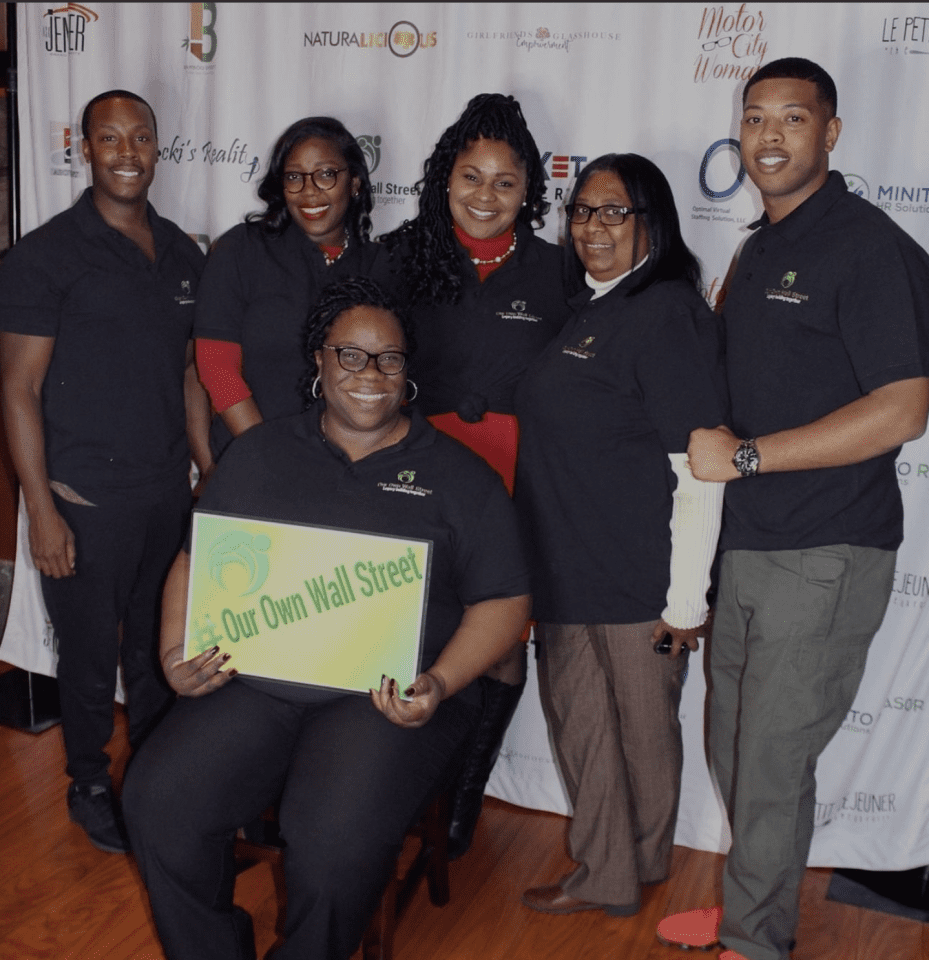 Our Own Wall Street (OOWS) is a Detroit based 501c3 non-profit organization with an ecosystem designed to address the needs of underserved communities. By sharing resources and teaching soft skills facilitated by professionals and business owners, OOWS lives by their motto "… building legacies together." Their three main service areas include civic engagement, health and wellness, as well as personal and professional development. These services are provided through educational workshops and events and are geared at assisting underserved communities in becoming self sustained.
On Sunday, April 30, OOWS will be supporting small businesses by hosting their small business vendor showcase at Jam Handy, located at 2900 E. Grand Blvd in Detroit from 2:30-8:30 pm. During this same time, OOWS will also be commemorating their five year anniversary.
One of the goals of the event is to promote community engagement by encouraging members of the community to come together, interact, and learn more about the businesses in their area. "With this being our fifth year anniversary, we are extremely proud to have supported our community for as long as we have. This helps to foster a sense of community and build stronger relationships between our organization and residents, businesses, and other community organizations," commented Chenita W. Gary, OOWS founder and executive director.
Patrons should expect to be enlightened, encouraged and educated by the vendor showcase, which is sponsored by Black Women's Round Table, Black Voter's Matter, Optimal Virtual Staffing Solutions and more. Attendees will be able to shop for Mother's Day, enjoy yoga, participate in hip hop exercise, take hustle (dance) lessons, attend health and wellness workshops and more.
"Shining a light on small businesses is an extremely important part of what our organization does. By supporting local businesses, we're providing an opportunity for small and local businesses to showcase their products and services to a much wider audience," said OOWS president Nishawn Spiller, Esq. "Small businesses play a very large role in local economies, and by supporting them, communities can help stimulate economic growth, create jobs and help to build family legacies," Spiller went on to say.
To find out more information about the upcoming event or to participate as a vendor, visit OOWS' Instagram @_ourownwallstreet or by visit https://linktr.ee/ourownwallstreetdet.
Support small business owners' dreams and legacies by attending the event and making purchases from each of the small businesses.