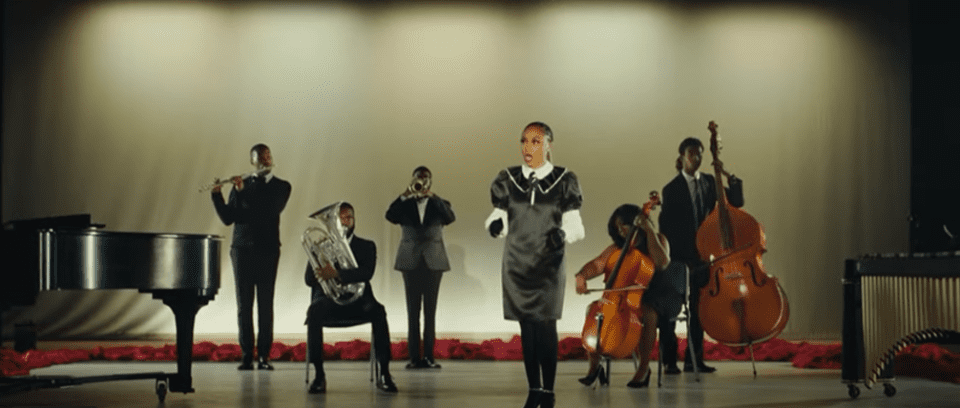 General Motors unveils a new marketing campaign spotlighting the brand's sponsorship of the Southwestern Athletic Conference (SWAC) and commitment to Historically Black Colleges and Universities (HBCUs) through an intentional, authentic, and culturally relevant storyline.
"We understand that representation matters as we strive to be the most inclusive company in the world," said Tarshena Armstrong, GM director of Diversity Marketing and Development. "We wanted to show the stories that few get to witness: the lesser-known athletes, scientists, engineers, artists, musicians and makers who all help to write the next powerful chapter of the SWAC's legacy, all while featuring our amazing Chevrolet, Buick, GMC and Cadillac vehicles."
Created by the award-winning creative agency Majority, directed by Grammy-winning director Alan Ferguson and featuring a soundtrack called "Stay On It" by legendary Black composer Julius Eastman, diverse talent cumulated to produce the "Make History" campaign. Filmed on Southern University and Prairie View A&M University campuses, the campaign shows students and alumni displaying their HBCU pride while voiceover of southern hip-hop legend Scarface poetically conveys the SWAC experience: "We are past, present and future, all in one. Because the best way to honor our history is to make history."
"We wanted to push beyond the expected in order to honor the full legacy and contributions of the SWAC, as well as the continuing legacy being written today," said Asmirh Davis, Founding Partner and Chief Strategy Officer, Majority. "This commercial also honors the proud tradition of marching bands and major athletics that typically come to mind when you think about SWAC, including Hall of Fame quarterback and Grambling State legend Doug Williams."
The 30-second "Make History" commercial aired nationally during SWAC sporting broadcast March 11 on ESPN+ and ESPNU running throughout 2023. The integrated campaign also includes digital, social and print.
GM selected Majority as its creative agency of record for diversity marketing initiatives in 2022 as it laid out its vision for an all-electric future with zero crashes, zero emissions and zero congestion. 
General Motors (NYSE:GM) is a global company focused on advancing an all-electric future that is inclusive and accessible to all. At the heart of this strategy is the Ultium battery platform, which powers everything from mass-market to high-performance vehicles. General Motors, its subsidiaries and its joint venture entities sell vehicles under the Chevrolet, Buick, GMC, Cadillac,Baojun and Wuling brands. More information on the company and its subsidiaries, including OnStar, a global leader in vehicle safety and security services, can be found at https://www.gm.com/.
Majority is the award-winning creative agency co-founded in 2021 by Shaquille O'Neal and Omid Farhang. Majority combines a multicultural talent model with general market capabilities, on the belief that diversity is the ultimate competitive advantage for ideas that land in culture. To learn more about Majority, visit https://majorityagency.com.