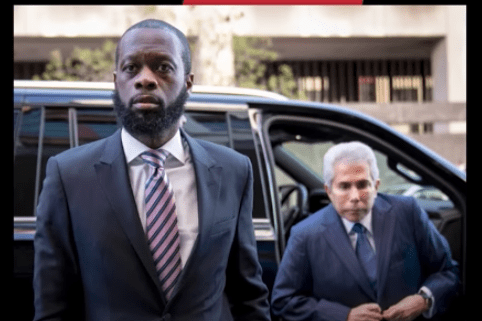 Rapper Pras Michel, a former member of the iconic 1990s hip-hop group Fugees, has been found guilty of 10 felonies related to an international conspiracy that reached the highest levels of the U.S. government.
The jury in New York decided that Pras, as he is called, was part of a multimillion-dollar scheme to help a Malaysian billionaire and the Chinese government gain access to prominent political figures in Washington.
Pras faces up to 22 years in prison when he returns for the sentencing phase.
Pras admitted that he was paid $20 million dollars by a reportedly shadowy Malaysian figure, Jho Low, in order to successfully get him photos with former presidents Barack Obama and Donald Trump. Prosecutors, however, said that Pras then funneled $800K of the money towards Obama's reelection campaign in 2012 through "a number of straw donors," CNN reports.
David Kenner, Pras' defense attorney, conveyed confidence that they will be able to successfully appeal the convictions. 
"We are extremely disappointed in that result but are very, very confident in the ultimate outcome of this case," Kenner told reporters, adding: "If we do move to a sentencing hearing I remain very confident we will certainly appeal this case. This is not over."
When the U.S. Department of Justice began intensifying its investigation into Low during the year Trump was elected, the businessman again went to Pras, prosecutors argued. This time, Low gave Pras $100 million in order to try to influence the DOJ and Trump to drop the probe altogether.
Moreover, prosecutors accused Pras of trying to help with the extradition of a Chinese agitator living in America named Guo Wengui. Without registering as an agent of a foreign government, such actions are deemed illegal. 
Pras has already been subjected to widespread condemnation and called an FBI informant for cooperating with the feds and agreeing to be interviewed by them. Rapper 50 Cent was just the most prominent of the detractors who have recently renounced Pras.