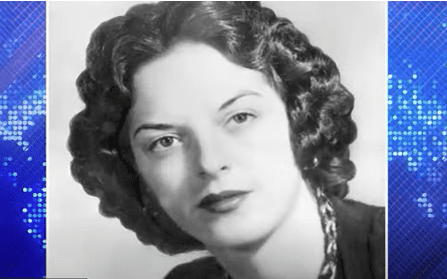 Carolyn Bryant Donham, the White woman who falsely accused Emmett Till of sexually harassing her in Money, Mississippi, in 1955, has died following a bout with cancer. She was 88.
The Calcasieu Parish coroner confirmed that Donham died Tuesday, April 25, in Westlake, Louisiana, about 120 miles west of Baton Rouge.
Malik Shabazz of the Black Lawyers for Justice told CNN on Thursday that Donham's legacy "will be one of dishonesty and injustice."
"Carolyn Bryant's death brings a conclusion to a painful chapter for the Emmett Till family and for Black people in America. The tragic part about Bryant's death was that she was never held accountable for her role in the death of young Emmett Till, who is remembered as a [catalyst] for the Civil Rights Movement," the statement obtained by CNN reads. 
In August 1955, 14-year-old Emmett of Chicago was in Mississippi to visit relatives. Donham claims that Emmett whistled at her and even grabbed her while flirting with her, something that was strictly forbidden during the Jim Crow era in the Deep South.
Later, after telling her husband, Roy Bryant, he and another man named J.W. Milam, burst into a relative's home where Till was spending the summer, kidnapped him, beat him viciously, shot him, and dumped his body in a Tallahatchie River. Later the two men were acquitted by an all-White jury, but they reportedly admitted to the gruesome murder to Look magazine in 1956. 
No one was ever convicted for the brutal killing.
Many historians point to that moment as the beginning of the Civil Rights Movement. A few months after Till's murder, Rosa Parks in the neighboring state of Alabama, ignited the Montgomery Bus Boycott by refusing to sit in the back of the bus. A then-relatively unknown young pastor named Dr. Martin Luther King Jr. quickly became the voice of nonviolent resistance.
There were many reactions on Twitter, most prominently from rapper Boosie.
Others were more eloquent about what Donham's death symbolizes.
Death is not justice.

An arrest warrant was issued for Carolyn Bryant Donham in August 1955 related to the murder of Emmett Till. But it was never served. Instead, she was able to live a full life to 88 years old.

Emmett Till only lived to 14 years old. This is not justice. pic.twitter.com/nwYAdGHqzv

— Keith Boykin (@keithboykin) April 27, 2023
May you find unrest in everlasting fire. 🌋 #EmmettTill #CarolynDonham

BREAKING NEWS: Emmett Till accuser Carolyn Bryant Donham dies aged 88  https://t.co/ghcu53b5T2 via @MailOnline

— #EvolutionOfTheJ (@Jumade) April 27, 2023
One of the first lying a** soccer moms. RIP to murderous false accusations and accusers.#RIPEMMETTTILL #BelieveWomen 🤔 #CarolynDonham #womenliemendie #DylanMortensen #Idaho4

The only notable Carol we acknowledge is #CarolBurnett https://t.co/lviQ3qXaAu pic.twitter.com/v0PgTLe2x9

— Innocent Until (@_InnocentUntil_) April 27, 2023
"The Witch is Dead" #CarolynDonham pic.twitter.com/iHjLn3R5Kw

— 🔥♣Chloe´A.H. Lewis♣🔥- #AmQuerying a killer debut (@cahlbooks) April 27, 2023