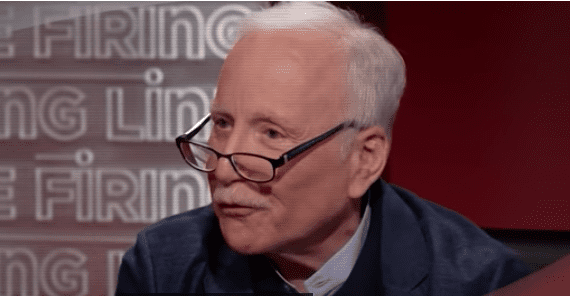 Oscar-winning actor Richard Dreyfuss resoundingly renounces the Academy's attempts to improve diversity within the notoriously exclusive Hollywood industry. 
Dreyfuss, whose career peaked in the 1970s via the classics American Graffiti, JAWS, Close Encounters of the Third Kind and the Academy Award-winning Goodbye Girl, said the Recording Academy of Motion Picture Arts and Sciences, which governs the Academy Awards,  makes him "want to vomit."
"It's an art. No one should be telling me as an artist that I have to give in to the latest, most current idea of what morality is. What are we risking? Are we really risking hurting people's feelings? You can't legislate that," Dreyfuss said on 'The Firing Line with Margaret Hoover' for PBS. "You have to let life be life. I'm sorry, I don't think there is a minority or majority in the country that has to be catered to like that."
Dreyfuss decries the implementation of new rules and regulations in order for a film to be nominated for an Oscar. Beginning in 2024, one of the four new rules mandates "an underrepresented group" must comprise one-third of a movie's cast," which repulses Dreyfuss. 
Dreyfuss also praised Laurence Olivier's performance in the 1965 film Othello. In the role, Olivier wore blackface to portray the titular character.
"He played a Black man brilliantly," Dreyfuss argued. "Am I being told that I will never have a chance to play a Black man? Is someone else being told that if they're not Jewish, they shouldn't play [in] 'The Merchant of Venice'? Are we crazy? This is so patronizing. It's so thoughtless and treating people like children."
Check out the entire interview below: