Taylor Rooks is doing her part to change the status quo in one sport. The sports journalist recently teamed up with Polaris to celebrate the 17th annual International Female Ride Day on May 6.
As a part of the partnership, Rooks rode with Black Girls Ride founder Porsche Taylor around Houston to promote inclusion and advocacy for women in motorsports.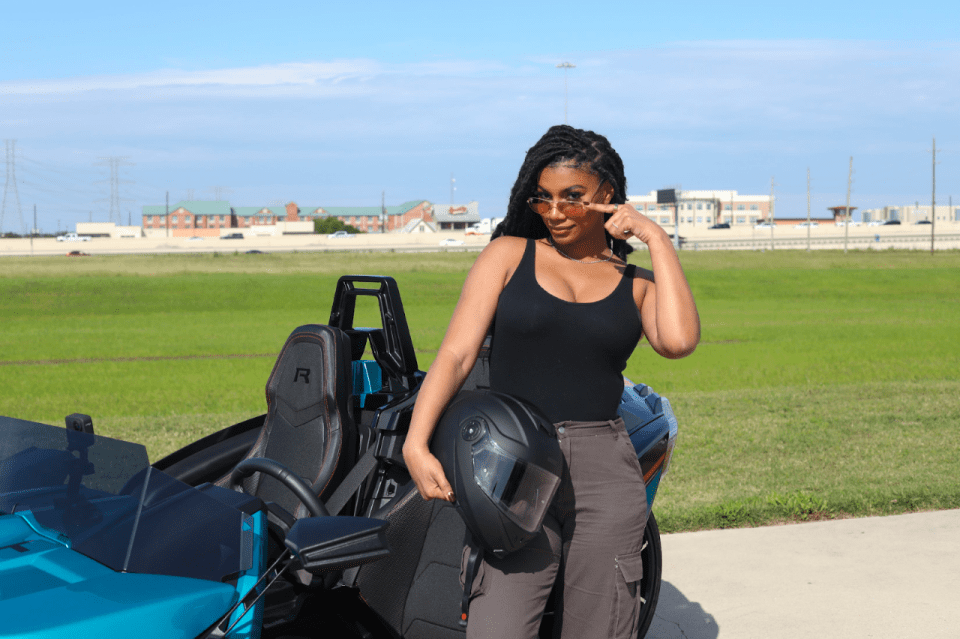 Rooks spoke to rolling out about the experience, the current landscape of Atlanta sports, and offered advice to young Black girls.
What enticed you to partner with Polaris for this project?
So many things. One of the reasons — it was one of really my favorite projects I've done — is I learned more as we continued throughout the process. I learned about the community of women riders. I learned about the ways Polaris has tried to make sure women are always included and seen in very intentional and meaningful ways. I learned about the actual equipment and the vehicles. It was all really fun.
I stepped into the project just knowing what they wanted to do for women and riders of color. But as I continued to do it, I learned so many more things that made me really excited about Polaris, and motorsports in general.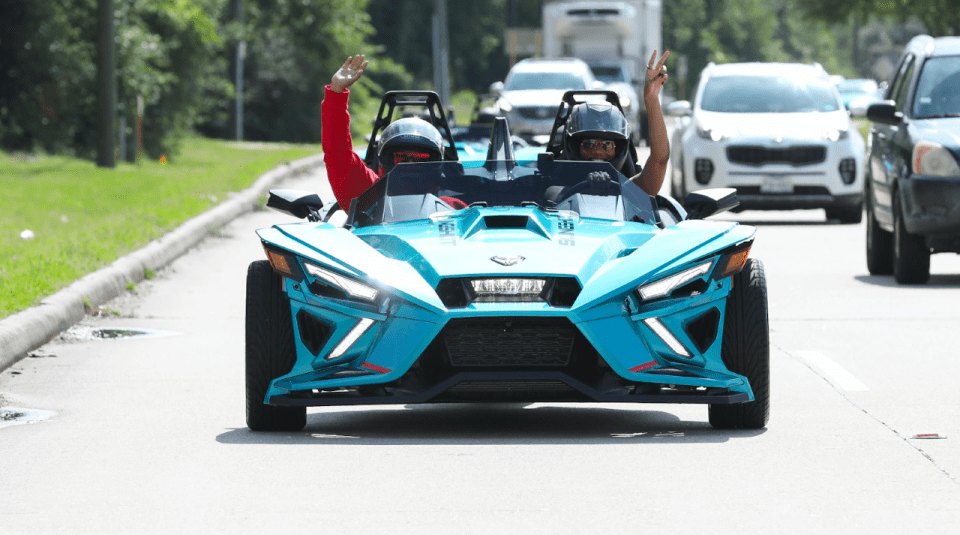 What was your reaction to the Atlanta Falcons drafting Bijan Robinson over Jalen Carter?
I did not go to UGA, but I am from Georgia. My whole family [is] Dawgs fans, my sister went to UGA, so I obviously want to see every Dawg go first. So yeah, not a fan. But actually, I really like Robinson. I do really like Robinson.
If you're the Atlanta Hawks, would you trade Dejounte Murray for Jaylen Brown?
I really like Dejounte as a person and a player. I think that we got a peek at what Trae [Young] and Dejounte can be together in the postseason. When they were clicking, they were clicking and everyone was like, "OK. This is the thing we've been waiting for." I really enjoy having him as a Hawk.
… Now I'm like, say in this world of [a trade of] Dejounte for Jaylen, do I see Jaylen and Trae? I don't know, but I want to give Dejounte and Trae one more year to really show us what they can do. The regular season was a little rushed, but we got a glimpse. So we'll see. I'm hopeful.
A lot of people might not know, but you reach back a lot to young Black journalists and help them. Where did that way of thinking come from?
I believe each one should teach one. We have to spread our knowledge and make sure Black women know there are people they can talk to and people who can understand and relate to [them] and impart their wisdom to them.