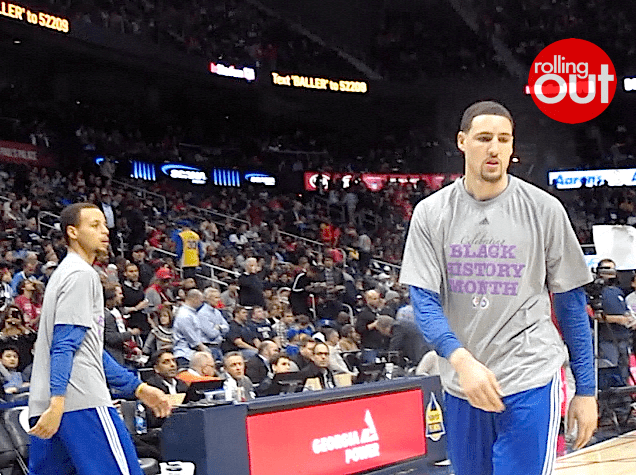 The Golden State Warriors emerged as NBA champions in 2015, beating LeBron James and an injury-riddled Cleveland Cavaliers team without Kyrie Irving and Kevin Love. James and Cleveland defeated two-time NBA MVP Stephen Curry and the Warriors in 2016, prompting the team to recruit NBA superstar Kevin Durant. Golden State would defeat Cleveland in 2017 and 2018 to win their second and third NBA championships, before falling to the Toronto Raptors in the 2019 NBA Finals.
After Durant left, many thought the dynasty of the Golden State was over. But Golden State won an NBA title a season ago, their fourth with Curry, Klay Thompson, Draymond Green, and head coach Steve Kerr on the bench.
But after LeBron and the Los Angeles Lakers eliminated Golden State in the Western Conference semifinals last night, the question about the dynasty being over re-emerges.
Curry is still an NBA superstar who can be the best player on the floor on any given night. But it is the supporting cast that truly signals the end of an era. Thompson shot under 35% in the six-game series, scoring 10 points or less in three of those, including only 8 in the season-ending loss last night.
Green is no longer the player he once was, and his on and off-the-court antics can't be overlooked. Green has a player option for the 2023-2024 season, but could opt out and seek an extension with the Warriors or elsewhere. Andscape reports that he hasn't made a decision on his player option for next season and he will take his time deciding after deliberating with agent Rich Paul, who also represents James.
After signing guard Jordan Poole to a long-term contract, he performed horribly against the Lakers, averaging under 10 points a game, less than half of his regular-season average.
Perhaps the biggest misstep from the organization came in 2020, when they selected James Wiseman with the second pick in that year's NBA Draft. The franchise traded young center for Gary Payton II and two Atlanta Hawks future second-round picks.
Barring the landing of an NBA superstar in a trade or free agency, it looks like the dynasty of the Golden State Warriors, with four championships and six finals appearances in nine years, is over.