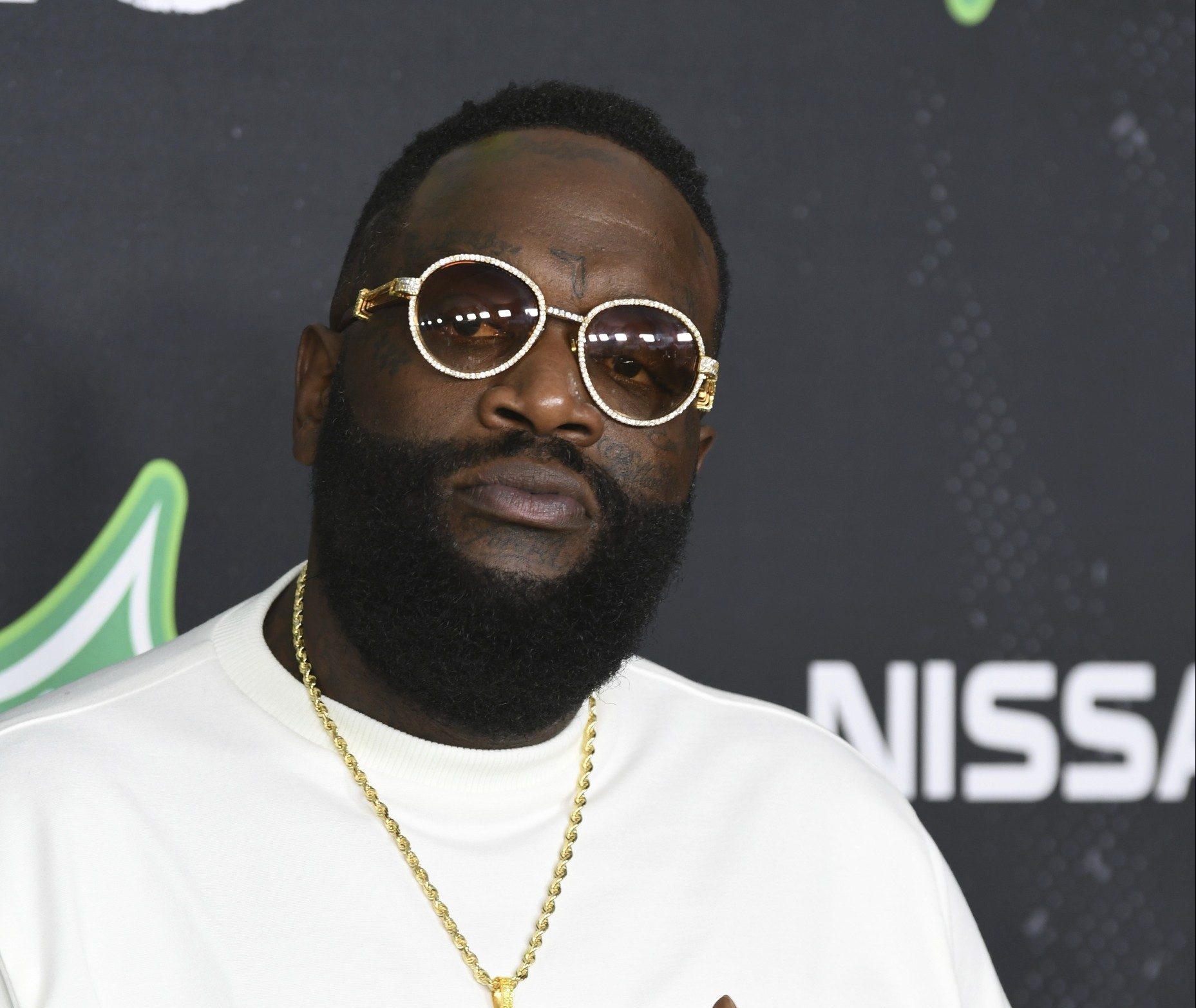 Rick Ross and DJ Envy exchanged insults over their respective car shows that will reportedly take place within the next few weeks.
DJ Envy's show will pop off in Memphis over the Memorial Day holiday weekend while Ross' said his show will commence on June 2, 2023.
Ross apparently took umbrage at DJ Envy smirking on "The Breakfast Club" as he spoke on the troubles that Ricky Rozay is having. Ross' neighbors filed a complaint with the city of Fayetteville, near Atlanta, to prevent the car show from going down and the Board of Commissioners sided with the neighbors. In the same breath, Envy promoted his own event.
"My car show in Memphis is still going on down at the same venue, same place," DJ Envy told listeners. "It is May 28th in Memphis and we're going to have cars from Young Dolph, 50 Cent, Key Glock, and myself. And then Houston, we doing it at the same venue. We not moving it at the NRG stadium as well."
Ross fired at DJ Envy, saying that despite hosting his own show, "you'll never be on my level."
"Since we on our car show, DJ Envy, you'll never be on my level. For one, you do car shows with rappers and my dead homies. So what you doing in Memphis, that's for Dolph and I believe Dolph legacy should live on," Ross barked on Instagram live.  
"Bow down, Envy. Bow down, beige boy. You a beige boy! And make sure my people good. We been had these. We show love, for real. You just marketing."
DJ Envy retorted to Ross' insults and accused the Maybach Music boss of not being as wealthy as he makes everyone believe.
"Let's be honest right. Rick Ross. You Airbnb your home." Envy said on the radio show. "The house that you sleep in! Eddie Murphy slept in your bed. They shot Coming to America and made Eddie Murphy milk your bed."
Envy continued, saying: "I'm not that guy that's going to charge somebody $500 to get in because I couldn't sleep with myself. I'm doing it with Paper Route which is the company that Young Dolph owns you idiot! Yeah you have 200, 300 cars. Yeah you're absolutely right [but] most of them are trash. They're garbage. If you go through mine, they're quality. Think about it. I haven't said anything. You started with 'Drink Champs' [podcast]. that just tells me your ticket sales are not doing well."